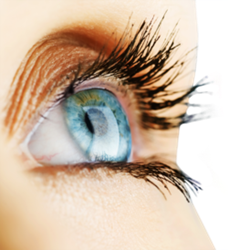 Oklahoma City, OK (PRWEB) August 21, 2013
With the emergence of micro invasive glaucoma surgery (MIGS), ophthalmologists are able to offer patients enhanced glaucoma therapy with greater effectiveness. Now, Advanced Laser and Cataract Center is excited to announce the introduction of a new technology, Glaukos® Corporation's iStent®, the first trabecular micro-bypass technology to gain FDA approval.
Implanted during cataract surgery, the tiny device is used to treat combined cataract and mild to moderate open-angle glaucoma. By creating an opening in the trabecular meshwork, iStent® facilitates a reduction in intraocular pressure. By safely and permanently improving the eye's natural outflow of fluid, the technology helps control eye pressure and halts the degenerative damage caused by glaucoma.
As the smallest medical device ever approved by the FDA, iStent® is so small that patients are unable to feel or see it post treatment. The therapy offers a number of benefits over traditional glaucoma surgeries, including the ability to preserve a greater amount of eye tissue and the possibility to reduce dependence on medication. Unlike eye drops, which may lead to missed doses or trouble adhering to treatment, iStent® works continuously to effectively reduce the risk of vision loss.
About Advanced Laser & Cataract Center
Drs. John Belardo, Matt Brooks, and Scott Mendel of Advanced Laser & Cataract Center have built successful careers upon helping patients maintain, preserve and improve their vision. Providing Oklahoma City, Moore, and Edmond patients with a comprehensive range of cutting-edge procedures – including bladeless LASIK, photorefractive keratectomy (PRK) and INTACS™ – the practice is committed to unparalleled service and the highest quality of care.
For more information about Advanced Laser and Cataract Center, visit http://www.alcok.com or contact the office using the following information:
Advanced Laser and Cataract Center
11308 N. Pennsylvania Ave.
Oklahoma City, OK 73120
(405) 755-7700
Originally posted by John Belardo