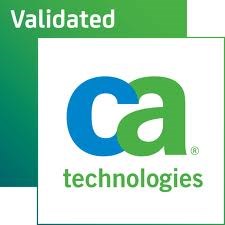 The SpyLogix platform complements CA SiteMinder for our customers putting analytics around the vast amounts of information processed by CA SiteMinder.
Merrillville, IN (PRWEB) August 20, 2013
IdentityLogix today announces that it has obtained validation from CA Technologies for its SpyLogix for CA SiteMinder solution that seamlessly integrates with CA SiteMinder. IdentityLogix also has joined the CA Technologies Technology Partner Program.
SpyLogix for CA SiteMinder provides enhanced 360° visibility into CA SiteMinder® policies, performance and event activity in a single tool. This information is critical for situational awareness, effective troubleshooting, performance monitoring, change management, or generating compliance and management reports. Benefits include improved business information security, lower IT costs, and improved staff effectiveness in maintaining application uptime.
SpyLogix™ for CA SiteMinder is a module that integrates natively with CA SiteMinder policy servers to obtain continuous streams of performance and activity data. Using CA utilities, active policy data may be monitored on-demand. Streaming or on-demand data is collected into messages which are sent to one or more SpyLogix Platform servers that provide data management and actualization services.
"We are excited to have IdentityLogix join our partner program and achieve CA Validation," said Shawn Sprague, product manager for CA SiteMinder, CA Technologies. "The SpyLogix platform complements CA SiteMinder for our customers putting analytics around the vast amounts of information processed by CA SiteMinder."
"We are proud to offer CA SiteMinder users innovative approaches for analyzing and using the millions of data points generated by CA SiteMinder to enhance operational visibility and improve website security and uptime," said V. Michael Hrobat, vice president sales and marketing at IdentityLogix. "This is just the first of many validations IdentityLogix has planned for the CA Technologies identity and access management product portfolio."
To learn more, join the IdentityLogix and CA Technologies webcast on Thursday, August 22 at 1 p.m. ET. To register, visit http://www.ittybittyurl.com/30WB
You also can visit the IdentityLogix website http://www.identitylogix.com for more information.
The Validation Program from CA Technologies is designed to provide a standard process to verify technology partners' integrated products. Specific criteria must be met, including confirming that a technology partner's integrated solution correctly installs, configures, and performs as described by the technology partner.
About IdentityLogix:
IdentityLogix is an innovative software company offering products that improve the efficiency and effectiveness of people, processes and technologies entrusted with keeping business information safe. SpyLogix™ Enterprise, the next generation in security monitoring, embodies a significant new paradigm shift for simplifying and enhancing information security inside the network perimeter by employing enterprise scalable security middleware that simplifies continuous monitoring and real-time data analysis for user activity, identity and access management systems. Business and government entities now have a single enterprise security intelligence system that provides proactive operational enterprise security monitoring, automated or manual real-time data analysis, trending visibility using historical data, and a powerful troubleshooting tool for quick and accurate issue resolution. Using SpyLogix Enterprise software results in lower costs for people, processes and technologies working continuously to keep business information safe, improve "time-to-value" for ongoing security audit activities support, and simplify support for IT processes such as information security management, risk control or compliance initiatives.
IdentityLogix and SpyLogix are either registered trademarks or trademarks of IdentityLogix in the United States and/or other countries. All other trademarks or trade names are property of their respective holder.