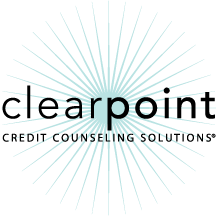 As Labor Day approaches, it's a good time to review our financial goals. For many of us, they are among the primary reasons we work.
Los Angeles, CA (PRWEB) August 26, 2013
Hispanic communities across the nation will benefit from free educational workshops on topics related to the planning for their family's financial future, budgeting, and setting financial goals, thanks to a national initiative led by ClearPoint Credit Counseling Solutions (CCCS) in coordination with 12 Mexican Consulates across the country and in partnership with H&R Block. ClearPoint will deliver these workshops between September 7 and 14 as part of their "Oportunidades Tour 2013". The 12 host cities include Miami, Fla.; Austin, Texas; San Antonio, Texas; Fresno, Calif.; Los Angeles, Calif.; Sacramento, Calif.; Santa Ana, Calif.; San Bernardino, Calif.; San Diego, Calif.; Seattle, Wash.; Portland, Ore.; and Washington, D.C.
"Oportunidades Tour 2013" is a quarterly financial education week focused on topics of critical importance to the Hispanic community. The April launch focused on basic financial education, and transitioned to the topic of credit in June. In September, as part of Labor Rights Week, an established event on the calendars of the Mexican Consulates in the United States, ClearPoint will ask consumers "What are you working for?" to emphasize the importance of personal financial education. The jornada (conference) will focus on small businesses in November.
Over the past three years ClearPoint Credit Counseling Solutions has initiated collaboration with the Institute for Mexicans Abroad (IME) to promote financial education in Spanish. ClearPoint has been working aggressively, building its capacity and local relationships to expand services to the Hispanic community. This innovative project combines the reach of the Mexican Consulates, serving 9 million visitors each year, with ClearPoint, a leader in financial counseling and education. Due to the initiative's success, H&R Block recently became the first national sponsor of Oportunidades, serving the Latino community through tax and financial education, and providing tax and related solutions to meet their unique needs. For more information about H&R Block, visit http://www.hrblock.com.
ClearPoint is a member of the National Foundation for Credit Counseling (NFCC), a system-wide accredited business with the Council on Better Business Bureaus, and a Housing and Urban Development (HUD)-approved housing counseling agency. Free appointments for credit, debt, budgeting and most housing related issues may be made by calling 877.877.1995. For more about ClearPoint, visit http://www.ClearPointCCS.org. While you are there, be sure to check out the Know Your Money Blog.
About H&R Block
H&R Block, Inc. (NYSE: HRB) is the world's largest consumer tax services provider. More than 600 million tax returns have been prepared worldwide by and through H&R Block since 1955. In fiscal 2013, H&R Block had annual revenues of $2.9 billion with 25.4 million tax returns prepared worldwide. Tax return preparation services are provided in company-owned and franchise retail tax offices by over 80,000 professional tax preparers, and through H&R Block At Home™ digital products. H&R Block Bank provides affordable banking products and services. For more information, visit the H&R Block Newsroom.