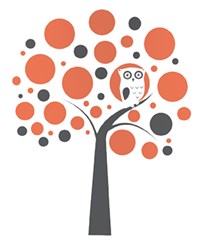 The site upgrade represents BookPal's core values of personalized customer service and client relationships.
Orange County, CA (PRWEB) August 21, 2013
BookPal, LLC, ranked #350 on INC Magazine's 2012 list of fastest growing private companies in America, has recently launched its new website. BookPal uses a simple retail model with cost-effective tiered pricing to help enterprise customers purchase books in bulk. The new site features a streamlined design and special functions to facilitate wholesale book sales and make it easier for corporations and educational institutions to compare and order books in bulk.
The improved site is the result of months of development and testing. On top of reduced prices for thousands of popular titles, it offers clients a variety of additional services, including:

A dynamic pricing tool – after customers enter a quantity, the site provides a subtotal and highlights their specific, tiered price;
Side by side book comparisons;
New email subscription services;
Book customization and delivery services;
Book-pal.com is built on a robust Magento Enterprise infrastructure – used by some of the world's leading ecommerce sites, such as Tom's Shoes, Nike, The North Face, and Vizio – to support growing sales and the upcoming integration of bulk eBooks in the 4th quarter of 2013.
The site upgrade represents BookPal's core values of personalized customer service and client relationships. It is designed to improve the experience of users by providing a smooth transaction and a simple online ordering system. Customers who would like to connect with a representative can call the BookPal support team to receive title recommendations and friendly, knowledgeable service.
With over half a million print books available online and the upcoming release of digital titles, BookPal continues to demonstrate its leadership position in the bulk book sales industry and provide valuable solutions to a range of enterprise customers and private, public and educational institutions.
About BookPal, LLC
BookPal is a bulk bookstore that specializes in selling books of any genre in quantities of 25 or more copies. The company offers over five million current book and movie titles to its business, association, non-profit, educational and government clients. Book customization services and expedited shipping options help customers worldwide meet their wholesale book needs. Founded in 2005, BookPal is headquartered in Irvine, California. For more information, please visit http://www.book-pal.com or call (866) 522-6657 to speak to a member of BookPal's team.