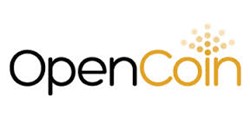 Now, anyone can send Bitcoins without having to use a central exchange. At the same time, any merchant accepting Bitcoins now has the potential to accept any currency in the world. - Chris Larsen, CEO OpenCoin in MarketWired July 2, 2013
San Francisco, CA (PRWEB) August 21, 2013
AccountingSuite will be sponsoring the "Future of Accounting" event
When: Thursday August 22nd, 2013 from 6:30-8:30
Where: 156 2nd Street in the WeWork-SOMA building located at the heart San Francisco's bustling SOMA/Financial District.
This event will be hosted by Danetha Doe from EmeryCloud, a progressive cloud accounting firm. This event will be a great opportunity for cloud accountants and other financial professionals to meet each other and discuss new technologies in the accounting space.
OpenCoin, a Google Ventures backed company in San Francisco, will be sharing their knowledge about virtual currency. OpenCoin has created the Ripple network which is a peer-to-peer network to pay anyone with any currency type with no bank fees.
About AccountingSuite:
AccountingSuite is a San Francisco startup funded by parent company 1C LLC, an international enterprise software group with more than 1 million business customers in Asia and Europe.
Our mission is to provide easy-to-use, no-nonsense business software for startups, entrepreneurs, and established businesses to manage their finances and day-to-day operations.