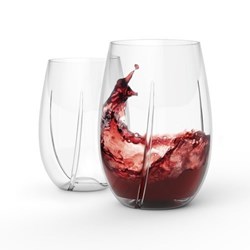 Austin, TX (PRWEB) August 22, 2013
Wine Cooler Direct is pleased to announce HOST wine products as a welcome addition to its site catering to Wine Enthusiasts at WineCoolerDirect.com. These sexy yet sleek accessories are a must have for anyone who enjoys a perfectly poured glass of wine. HOST brings to any bar or table beautifully aerated wines from the most delicate noir to any robust Bordeaux, all done with a tilt of the bottle.
"We are excited to offer our customers this sophisticated line of wine accessories we believe no one can go without," says Kari Hall, Director of Category Development. One of the many HOST products included is a set of two HOST WHIRL Aerating Wine Glasses. These shatterproof glasses include patented aeration ridges to reduce sulfates and open up the wine's full bouquet. Within one glass, you can aerate any varietal.
Also available are the HOST CHILL cooling pour spouts, available in four colors –pink, blue, green, and grey. These cooling spouts allow you to chill, pour, and preserve your wine all with one product. Other products offered are the HOST TILT Mini Variable Aerator, HOST TWIST Adjustable Aerator, and HOST TILT Deluxe Aerator and Pourer.
HOST products are a delightful mix of fashion and functionality with beautiful designs and simplistic color schemes that make them a fit for any style. Those wishing to purchase these products can visit Wine Cooler Direct at http://www.winecoolerdirect.com.