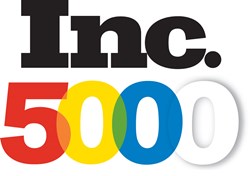 Our substantial growth, particularly over the last three years, truly has been a team effort and EDI management wants to recognize all of those who made this Inc. 5000 honor possible.
– Paul Johnson, CEO of Express Diagnostics Int'l
Blue Earth, Minn. (PRWEB) August 21, 2013
Inc. magazine today named Express Diagnostics Int'l, Inc. (EDI) to its annual Inc. 5000 list of the fastest growing companies in the U.S., with the position of 2,846 on the 2013 Inc. 5000. EDI manufactures and distributes DrugCheck® onsite drugs of abuse tests, as well as a growing line of rapid alcohol screening and health diagnostics devices.
"For 32 years, Inc. has welcomed the fastest-growing private companies in America into a very exclusive club," says Eric Schurenberg, Inc. editor in chief. "The Inc. 5000 was harder to get into this year than ever in its history. The median company on the list increased sales more than 140 percent since the start of 2010, while the average honoree grew a mind-boggling 468 percent. Those are results most companies could only dream of in the economy of the past three years."
With its inclusion as an Inc. 5000 honoree, Express Diagnostics Int'l now shares a pedigree with well-known companies such as Intuit, Zappos, Under Armour, Microsoft, Timberland, Pandora, Patagonia, Oracle, and scores of other alumni.
"Express Diagnostics is thrilled to be named to the Inc. 5000," says Paul Johnson, CEO of EDI. "This honor is the result of sustained dedication of our personnel and loyal customers, as well as the continued commitment of our vendor partners to satisfy the requirements of our ever-increasing volumes. Our substantial growth, particularly over the last three years, truly has been a team effort and EDI management wants to recognize all of those who made this Inc. 5000 honor possible. We look forward to even greater growth in the future with the dedicated, collaborative team that we've assembled."
Express Diagnostics is based in Blue Earth, Minn., and has distribution partners in more than 60 countries. Founded in 2004, EDI also has company representatives in California, Colorado, Massachusetts, Texas, and Strasbourg, France.
About the Inc. 5000
The 2013 Inc. 500 | 5000 is ranked according to percentage revenue growth when comparing 2009 to 2012. To qualify, companies must have been founded and generating revenue by March 31, 2009. They had to be U.S.-based, privately held, for profit, and independent – not subsidiaries or divisions of other companies – as of December 31, 2012. The minimum revenue required for 2009 is $100,000 and $2 million for 2012. Companies on the Inc. 5000 are featured in the magazine's September issue, and online at http://www.inc.com/inc5000/list/2013/.
About Express Diagnostics Int'l, Inc.
Express Diagnostics Int'l manufactures and distributes DrugCheck® on-site urine and saliva screening devices for the detection of drugs of abuse, as well as a growing catalog of rapid alcohol screening and health diagnostic devices. With accuracy comparable to laboratory testing, Express Diagnostics onsite devices provide a variety of industries fast, cost-effective alternatives to higher-priced lab services. Learn more at drugcheck.com.