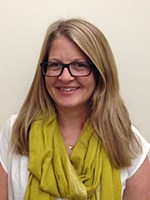 St. Louis, MO (PRWEB) August 22, 2013
The School for Professional Studies at Saint Louis University has named Jennifer L. Roberts, Ph.D. as the new Assistant Chair for its Renaissance Programs in Education. The Renaissance Programs provide three teacher certification options for working adults. Courses are offered in online and blended formats in accelerated eight-week terms.
Prior to this position, Jennifer worked as a full-time high school English instructor at Belleville West High School in Illinois. In this position, Jennifer taught a variety of English courses, including the advanced placement courses, which are also offered for dual-enrollment through SLU's 1818 program. She also founded and advised the Belleville West Chapter of Girls Learn International, a service learning organization that educates students on girls' education. Through this organization, Jennifer and her students completed advocacy work and fundraisers in the community to benefit their partner school in Cambodia. Jennifer's research interests include: gender and education, international and comparative education, international development, and international students in higher education. She conducted her dissertation research on girls' education in India.
Dr. Roberts received her Master's of Arts from Southern Illinois University Carbondale in English, her Master's of Education from University of Missouri Columbia in Educational Leadership and Policy Analysis, and her Ph.D. in Educational Studies from Saint Louis University.
All classes in the School for Professional Studies are offered in accelerated eight-week sessions and are designed for busy adults with affordable tuition rates as well as convenient, online classes. SLU for Busy Adults gives working professionals the opportunity to earn their degree with flexible online and evening courses. In Saint Louis University's tradition of excellence, the School for Professional Studies caters to nontraditional students so they can pursue Bachelor's and Master's programs from globally-recognized SLU.
Applications for all programs are being accepted now for the Fall Term. Anyone interested can apply online at busyadults.slu.edu or call (314) 977-2330.