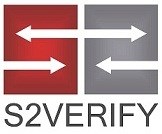 S2Verify named as 194 on the Inc. 500
Atlanta, GA (PRWEB) August 21, 2013
S2Verify, an employment screening firm, has announced its 2013 ranking of No. 3 in the Human Resources category and 194 overall on the 32nd annual Inc. 500 list. This puts S2Verify in a unique category of elite firms representing the growth engine of the American economy.
"Our success over the last several years is attributable to our dedication to help organizations of all sizes leverage process automation to help simplify and streamline nearly all aspects of the hiring process," said Bill Whitford, CEO of S2Verify.
"We are humbled to be mentioned categorically with other great companies, and this ranking proves our business model and our dedication to our customers, employees and business partners," said Jim Zimbardi, President of S2Verify.
"As an Inc. 500 honoree, S2Verify now shares a unique pedigree with Intuit, Zappos, Under Armour, Microsoft, Jamba Juice, Timberland, Clif Bar, Pandora, Patagonia, Oracle, and dozens of other notable recent alumni. In addition to S2Verify, the 2013 list added such powerhouses as Alex and Ani, LivingSocial, Bojangles, OtterBox, and KT Tape. You are in some pretty impressive company — which is exactly where you belong," said Eric Schurenberg, Editor in chief, Inc. magazine.
S2Verify was founded in 2009 and has grown to provide employment screening to more than 3,000 businesses, volunteer organizations and governments, both domestically and internationally. With a compounded three-year growth rate of 2,142 percent, S2Verify has clearly demonstrated that it understands the needs of its growing customer base, and how to provide quality results with exceptional customer service.
About S2Verify, LLC
S2Verify is a leading process innovator in the application of background screening technologies to the needs of business and individuals for employee contractor and tenant information that is comprehensive in scope, delivered quickly to key managers, and easy to read, understand and use by authorized personnel. Founded in 2009, with offices in Atlanta, Chicago and Miami the privately-held company specializes in providing a customizable yet fully integrated, best-in-class set of background screening, contractor screening and tenant screening services that address business and consumer needs either poorly met or not met at all by leading, nationally-branded providers of mass-market background screening solutions.
Methodology
The 2013 Inc. 500|5000 is ranked according to percentage revenue growth when comparing 2009 to 2012. To qualify, companies must have been founded and generating revenue by March 31, 2009. They had to be U.S.-based, privately held, for profit, and independent—not subsidiaries or divisions of other companies—as of December 31, 2012. (Since then, a number of companies on the list have gone public or been acquired.) The minimum revenue required for 2009 is $100,000; the minimum for 2012 is $2 million. As always, Inc. reserves the right to decline applicants for subjective reasons. Companies on the Inc. 500 are featured in Inc.'s September issue. They represent the top tier of the Inc. 5000, which can be found at http://www.inc.com/500 .
About Inc.
Founded in 1979 and acquired in 2005 by Mansueto Ventures, Inc. is the only major brand dedicated exclusively to owners and managers of growing private companies, with the aim to deliver real solutions for today's innovative company builders. Total monthly audience reach for the brand has grown significantly from 2,000,000 in 2010 to over 6,000,000 today. For more information, visit http://www.inc.com .
About the Inc. 500|5000 Conference
Each year, Inc. and Inc.com celebrate the remarkable achievements of today's entrepreneurial superstars—the privately held small businesses that drive our economy. The Inc. 500|5000 Conference & Awards Ceremony brings together members of the Inc. community, both a new class of Inc. 500|5000 honorees and the list's alumni, for three days of powerful networking, inspired learning, and momentous celebration. Please join us October 10–12, 2013, at the Gaylord National Resort & Convention Center in Washington, DC. For more information about the 2013 Inc. 500|5000 Conference & Awards Ceremony and to register, visit http://www.inc500conference.com or call 866-901-3205.