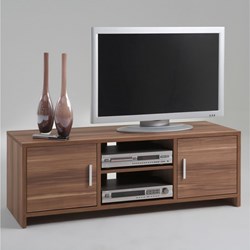 (PRWEB UK) 23 August 2013
FMS Fire and Security Ltd have purchased the Plumtree Nests of Tables and Plumtree Poldi TV Stands from FurnitureInFashion. FurnitureInFashion is one of the leading suppliers of contemporary modern furniture in the UK. The company has established a significant name amongst the top furniture brands in the UK by offering excellent quality, first rate customer services and an outstanding delivery service. FurnitureInFashion is well known for offering the most affordable prices compared to its competitors and carries over 90% of its catalogue in stock at all times. FurnitureInFashion offers an extensive range of furniture in a Plumtree finish, including items for the living room, dining room, kitchen, bathroom, bedroom, entertainment room and office. The Plumtree Nest of Tables and Poldi TV Stand are among the bestselling items offered by the company. FurnitureInFashion takes pride in providing these items to FMS Fire and Security Ltd.
The Plumtree Nests of Tables bought by FMS Fire and Security Ltd are available in a contemporary style, usually in a set of two nesting tables. These nesting tables have been given a stunning Plumtree finish, giving an opulent effect. An outstanding feature of these nesting tables is that they come with open storage and offer lots of space in a contemporary style. To provide protection against heat and scratches, the surfaces of these nesting tables have a melamine coating. These nesting tables provide a stylish storage solution for any space, be it in the office or at home. These quality tables are made in Germany utilizing high quality manufacturing techniques and are available at very affordable prices. The tables are 45cm wide, 40cm deep and 48cm high.
The Plumtree Poldi TV Stands bought by FMS Fire and Security Ltd are contemporary style TV stands in a splendid Plumtree finish. The TV stand comes with two open shelves and two door fronted compartments, providing ample storage and accessory space. The storage space offered by the TV stand can be used to conveniently keep DVD players, CDs, DVDs, wires, gadgets and other entertainment accessories. The TV unit has a Plumtree finish further enhanced by metal handles. To provide additional protection to the Plumtree finish, the surface of this TV stand has been provided with the ultimate melamine finish. This provides protection against scratches and heat. It is a great entertainment centre furniture item, offering an excellent solution to every leisure need. The TV stand is 134cm wide, 46.5cm deep and 44.5cm high.
The spokesperson of FMS Fire and Security said, "The nesting tables and TV stand provided by FurnitureInFashion are of an excellent quality. In addition the customer and delivery services offered by FurnitureInFashion were highly professional as well. FMS Fire and Security looks forward with confidence to buying from FurnitureInFashion in the future."
The CEO and Managing Director of FurnitureInFashion said, "It has been a privilege to work with FMS Fire and Security. Customers who are looking for exotic Plumtree furniture in sleek modern designs should explore the extensive Plumtree furniture ranges offered by FurnitureInFashion. Our company offers the most affordable prices for all furniture types."
To have a look at quality affordable furniture online and to place a pre-stock order, please visit the company website today at http://www.furnitureinfashion.net. The range of home and office furniture on the website is huge, delivery is fast, savings are massive and quality is guaranteed.
About FurnitureInFashion
FurnitureInFashion is a UK-based online retail business. It supplies furniture from its German-based warehouse and has a showroom in Bolton, UK. The company provides everything from umbrella stands, wall art and room dividers, to bedroom suites, bar stools, and computer tables. FurnitureInFashion offers free delivery within the UK and is rightly proud of its excellent customer service. For further information and details about sales, please visit http://www.furnitureinfashion.net.