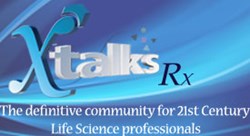 In vitro screening, when coupled with Pharmaco-Informatics tools can provide valuable information related to potential adverse events, therapeutic applications, repurposing and in vivo efficacy
Toronto, Canada (PRWEB) August 23, 2013
In vitro pharmacological profiling, testing compounds in select panels of assays like SafetyScreen, play an increasingly important role in reducing drug related safety attrition. In vitro screening identifies off-target activities and their adverse reaction potential by testing compounds for their activity in pharmacologically relevant targets like Serotonin 5H2B, hERG, and others and allows for early risk assessment of compounds. Failure to identify the adverse drug potential of a lead compound may have devastating consequences in later stages of clinical development.
There are several advantages of in vitro profiling; it allows optimizing compounds for specificity and selectivity enables cost effective testing of multiple compounds in parallel, uses species relevant targets and provides fast turnaround times. In vitro screening, when coupled with Pharmaco-Informatics tools can provide valuable information related to potential adverse events, therapeutic applications, repurposing and in vivo efficacy.
Join Dr. Gonzallo Castillo, Technical Director at Eurofins Panlabs, for an informative session. A live Q&A session will follow the main presentation.
To learn more about the event, visit:
http://www.xtalks.com/anti-infective-services-for-drug-discovery.ashx.ashx
Xtalks, powered by Honeycomb Worldwide Inc., is a leading provider of educational webinars to the global Life Sciences community. Every year thousands of industry practitioners turn to Xtalks for access to quality content. Xtalks helps Life Science professionals stay current with industry developments, trends and regulations. Xtalks webinars also provide perspectives on key issues from top industry thought leaders and service providers.
To learn more about Xtalks visit http://xtalks.com/ContactUs.ashx
Contact:
Karen Lim (416) 977-6555 ext 227
clientservices(at)xtalks(dot)com