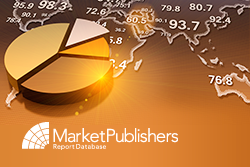 London, UK (PRWEB) August 21, 2013
One of the largest car security systems, the tire pressure monitoring system (TPMS), has grew rapidly in scale globally due to mandatory installation polices in Europe and America. In 2012, the global market size exceeded 28 million sets. It is projected to go beyond 30 million sets by end-2013. Though the recommended TPMS technical standards took effect in China as early as July 2011, the TPMS assembly rate in the country was low – just over 9.6% in 2012. This was explained by a lack of relevant mandatory policies, consumers' unawareness alongside with the cost factor. Up until now, TPMS is mainly equipped in high-class passenger cars. Once related polices are implemented in China, this world's biggest automobile manufacturing country is expected to record unprecedented gowth in terms of TPMS scale.
To date, there are close to 200 TPMS companies in China, with the leading ones being Kysonix Inc., Shanghai Topsystm Electronic Technology Co., Ltd., Shanghai Baolong Automotive Corporation, Nan Jing Top Sun Technology Co., Ltd., Steelmate Co., Ltd., Shenzhen Autotech Co., Ltd., Shanghai Hang Sheng Industry Co., Ltd., Sate Auto Electronic Co., Ltd., among others.
Comprehensive research study "Global and China TPMS Industry Report, 2012-2013" elaborated by ResearchInChina has been recently published by Market Publishers Ltd.
Report Details:
Title: Global and China TPMS Industry Report, 2012-2013
Published: July, 2013
Pages: 72
Price: US$ 1,800.00
http://marketpublishers.com/report/industry/other_industries/global-n-china-tpms-industry-report-2012-2013.html
The report analyzes the status quo of the global and China's TPMS market, with highlights of key TPMS companies worldwide. It presents a comprehensive introduction to TPMS, provides in-depth analysis of the global and Chinese markets, and discusses the most pressing industry related themes. Furthermore, the research grants access to the detailed profiles of the leading global and local market participants, giving vital historical and present data on their performance.
Report Scope:

Insightful overview of TPMS.
Extensive overview of the global TPMS industry, including TPMS regulations, market scale and players; with focus on the USA, Europe, Japan and South Korea.
Up-close look at China's TPMS industry, including the status quo of technology, industrial standards as well as the market capacity and demand forecast to 2016.
Profiles of the top foreign market players, their operations and business development in China.
Overview of chip suppliers.
Development trend analysis of the TPMS market.
More topical studies by ResearchInChina can be found http://marketpublishers.com/members/researchinchina/info.html .
About Us:
MarketPublishers.com is a multilingual hypermarket offering a rich collection of comprehensive studies on various markets, sectors, industries, companies, etc. We perform professional services aimed to equip our clients with high-quality research products and support critical decision-making.