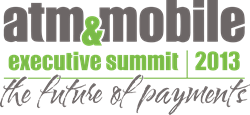 Louisville, KY (PRWEB) August 22, 2013
The Federal Trade Commission (FTC) has staked out a leadership role in potential regulation of the mobile payments landscape. In a keynote address at the first ATM & Mobile Executive Summit, Malini Mithal, Assistant Director, Bureau of Consumer Protection at the FTC, will discuss the findings of the 2013 FTC Report "Paper, Plastic, or Mobile."
Malini Mithal is responsible for enforcement actions and regulatory policy-making over a broad range of consumer protection issues related to payment systems and financial services. This portfolio includes current and emerging practices such as mobile cramming, unauthorized billing, and deceptive lending and collection.
The report "Paper, Plastic, or Mobile" demonstrates a strong concern for privacy issues in a mobile environment. Businesses receiving particular FTC scrutiny include payment card networks, hardware manufacturers, and systems and applications developers. This keynote session will be a fitting start to the conference. Attendees will get an insider's look at where the FTC might seek to regulate and how such regulation may affect the business cases in this rapidly growing and dynamic marketplace. Registration is now open.
About the ATM & Mobile Executive Summit
An intriguing dynamic is playing out in the payments landscape: The demand for both cash and mobile financial services is increasing concurrently. Mobile phones are enabling cash transfers, payments and withdrawals.
Where is the trend going? What mobile + ATM technologies and business models are working now, and how are customers reacting? What about the response of regulators and lawmakers?
In this one-of-a-kind Summit, attendees will hear from experts in ATMs and mobile payments, as well as government officials, bank executives, regulators, security experts and other industry insiders.
About Networld Media Group
Founded in 2000, Networld Media Group is a leading business-to-business (B2B) media communications company specializing in digital media, associations and events in the mobile, self-service, digital signage, retail, food service and financial services industries. Online properties include ATMmarketplace.com, DigitalSignageToday.com, FastCasual.com, KioskMarketplace.com, MobilePaymentsToday.com, PizzaMarketplace.com, QSRweb.com, RetailCustomerExperience.com, SelfServiceWorld.com and ChurchCentral.com. The company produces executive summits in the fast casual, retail, ATM and mobile payments industries. Its custom media division develops premium content and marketing services for associations such as the ATM Industry Association.
###