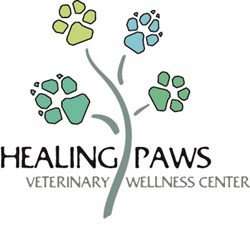 From the moment you enter Healing Paws Wellness Center my highest priority is the comfort and well-being of both patient and owner.
Severna Park, MD (PRWEB) August 27, 2013
Dr. Jennifer Levitsky, a practicing veterinarian in the Severna Park and Annapolis areas for over 13 years, recently opened Healing Paws Veterinary Wellness Center on Ritchie Highway just across the street from St John Catholic Church. "This area is my home and my patients and their parents are like family to me. I wanted to create a place where I could provide what I think is the very best in veterinary care." Dr. Levitsky shared. Healing Paws is a well-equipped, modern veterinary hospital offering general medicine, surgery, dental and preventative health services, but also provides holistic care including acupuncture, herbal therapy and homeopathy. Dr. Levitsky wanted to offer something more. "The missing component, in my opinion, was attention to the experience for both patient and their human companions. From the moment you enter Healing Paws Wellness Center my highest priority is the comfort and well-being for both patient and owner."
At Healing Paws pets don't have to deal with slippery floors, strange smells or sterile exam rooms. Instead, you and your pet are greeted by a water wall, soothing music, rubber non-slip flooring and custom exam rooms with fluffy dog beds and plush window seats for the kitties. The entire Healing Paws team is dedicated to ensuring each patient has a calm and positive experience.
Healing Paws focuses on your pets' wellness and quality of life regardless of their age. Focus is put on client education so that every owner feels confident about caring for their pet through all of life's stages. Our wellness visits include getting to know you and your pet, a complete physical exam and review of all health and nutritional issues. We wrap up our wellness visits with a comprehensive plan to improve your pets overall health and well-being.
Healing Paws Veterinary Wellness Center is open Monday – Friday 8:30am – 6:00pm and Saturday 9:00am – 1:00pm.
About Jennifer Levitsky, DVM, CVA:
Dr. Levitsky received her Doctorate in Veterinary Medicine from Tufts University. She is also certified through the International Veterinary Acupuncture Society (IVAS). She has taken advanced courses in alternative therapies, Traditional Chinese Medicine (TCM) and herbal therapy at IVAS and the Chi Institute. She has trained with Dr. Richard Pitcairn, founder of the Animal Natural Health Center in Eugene, OR.
###