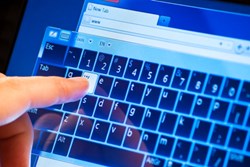 It's rare to find one proxy with performance stats like these. To have a hundred is almost unheard of
Dallas, Texas (PRWEB) August 22, 2013
idcloak is proud to release what the firm believes is the highest performance open proxy list in the world. The Elite Proxy List comprises a live database of proxies which have passed speed and anonymity tests with the most impressive results.
Robin Welles, of the idcloak web research team, expresses excitement at the release and its prospects to the proxy community: "This free list is of inordinate value to globally located internet users that suffer restrictions on the sites they wish to access."
"With the extremely heavy download demands of modern internet use, most public proxy servers are quite simply inadequate. This list is different: it's rare to find one proxy with performance stats like these. To have a hundred is almost unheard of."
New users of the free list might be put off by its unfamiliar numerical IP and port data, but Welles says this is nothing a minute or two of perseverance cannot solve: "It's sad that some users walk away from services without a strong front-end interface. The fact these proxies are not attached to websites or advertising platforms is precisely what makes them so unstoppable as censorship circumvention tools. We supply instructions for newcomers on how to apply a proxy to the user's browser – a process that requires no more than a few clicks. There's nothing more to it."
Asked why users might need such high-anonymity proxies, Welles had this to say: "High-anonymity proxies are not necessary for bypassing local censorship – indeed they can create problems: destination sites are often curious why the user seems to have physically jumped thousands of kilometers away."
"High-anonymity proxies are for another kind of censorship altogether: bypassing georestrictions imposed by the destination sites themselves. We aimed this list at those shut out from foreign sites and pages that only permit domestic visitors, as is the case with many YouTube videos, for example."
In addition to the Elite Proxy list, for one-off anonymization tasks, Welles recommends the Web Unblocker, a free site-based proxy which is also of a high-anonymity class.
idcloak Technologies plans a September release of its a software-based proxy service: a secure and fast VPN.