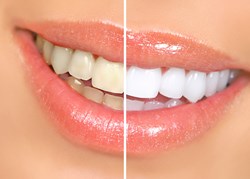 if it doesn't work… we don't carry it.
Columbus, Ohio (PRWEB) August 23, 2013
Columbus Teeth Whitening based in Central Ohio will soon make available Abella Ultra-White Teeth Whitening Products. "We believe so much in our products that we want other teeth whitening companies to also enjoy the success we have had with our products," said Bruce Deitrick, owner of Columbus Teeth Whitening and Abella Ultra-White. "We also want to give consumers worldwide the opportunity to purchase our 'Whiten at Home' products," said Deitrick.
There are so many teeth whitening products out there and it's hard to know what products are safe, affordable, and still effective. "We make sure all of our products are made in USA and are safe and effective", said Deitrick, "And if it doesn't work… we don't carry it."
Columbus Teeth Whitening recently partnered with "Lance Walton Marketing" to help them with their in-office teeth whitening offered at their Columbus, Ohio location and to help them expand their relationships with salons and other businesses in the Central Ohio area.
About Columbus Teeth Whitening
Columbus Teeth Whitening offers their customer's safe, non-invasive, in-office teeth whitening procedures. You can learn more about Columbus Teeth Whitening on their website at http://www.ColumbusTeethWhitening.com/.