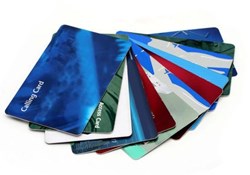 Pure Minutes has eliminated the need for calling cards altogether.
New York, NY (PRWEB) August 22, 2013
Making an international call from a cell phone is one of the most expensive calls one can make. Many cellular services make international calling available, but with rates as high as $2 a minute, customers are better serviced elsewhere. Many turn to prepaid phone cards in order to make international calls because the rates are generally more reasonable, but choosing can be difficult. All the different prepaid cards boast different rates, fees, and limitations and some shadier ones hope to catch customers off guard and trick users into spending more than expected.
Introducing Pure Minutes (LINK) mobile long distance, a new way to save on international long-distance that's as easy as picking up the phone. PureMinutes provides a low-cost international calling solution that works with any phone number, regardless of the current provider even when renting a temporary phone while overseas. This means that a user can enjoy the benefits of low international rates without needing to change their current landline or mobile cell phone service provider.
A Consumer Report (LINK) revealed that many calling card companies did not accurately reveal their rates or had rates so high that the entire cost of the card was consumed before the call actually began.
International calling companies like PureMinutes not only eliminated the cards but also offers rates that are simple and honest. After clicking on the Pure Minutes Rate Calculator (LINK) simply type the country or region to get a detailed breakdown of the charges one is expected to encounter when making phone calls. Pure Minutes boast rates as low as 1.5 cents to Mexico, 2.7 cents to Brazil, 4.9 cents to the Dominican Republic, 9 cents to Jamaica, and 1.8 cents per minute to India as of release.
The revolutionary Pure Minutes system instantly recognizes subscribers through an automatic caller identification which eliminates the need for complicated PIN numbers typically found on calling cards. In fact, Pure Minutes has eliminated the need for calling cards altogether. Topping up the minutes has never been easier using any of the convenient recharge locations around the world or online with any major credit card, cash, or a paypal account.
Pure Minutes has no hidden fees, no connection charges, real minute rounding and can all be used without annual contract. For a limited time, new users can get a $3 FREE TRIAL with NO OBLIGATION sign up today at (simply Click Here) for exclusive access to the service and begin making calls today.
The PURE Minutes difference

No Hidden Fees
No Connection Fees
No Maintenance Fees
Real Minute Rounding
No Contract Required
Minutes Never Expire
Low International Rates
Reliable, Clear Quality
About PureMinutes
PURE Minutes LLC is a leading provider of prepaid international long-distance calling solutions. We provide an affordable communication solution that offers flexibility, portability and ease-of-use for both landline and mobile users. PURE Minutes offers competitive international calling worldwide with no hidden fees, no maintenance fees, no contract required, and minutes that never expire. PURE Minutes service is sold on the web and through regional and national retailers including MoneyGram, La Nacional and payXchange and is available to customers worldwide in English and in Spanish and accepts payments through all major credit cards and Paypal.
Follow us on Twitter (@PUREMinutes), Facebook (facebook.com/PUREMinutes), and LinkedIn (PUREMinutes, LLC) for up to the minute updates.
###