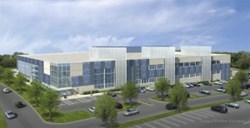 Shelton, CT (PRWEB) August 29, 2013
Come join Cervalis at the CT ACP Crisis Communications event where Cervalis will highlight their IT Infrastructure Solutions which include Business Continuity/Disaster Recovery, Managed Hosting, Cloud Computing, and Colocation. Find out more about how to make sure your company is prepared in the event of an emergency or a crisis. Learn why companies choose Cervalis for their IT Infrastructure needs.
What: CT ACP Crisis Communications Event
When: Tuesday, September 10th, 2013, 7:30am – 2pm
Where: Northeast Utilities, Berlin, CT
About The ACP Crisis Communications Event

ACP will host a Crisis Communications program of great interest to contingency, business continuity and disaster recovery planners, law enforcement & security organizations, IT, HR professionals, corporate communications, legal departments and many others.
This year's topic "Crisis Communications," includes a world class keynote speaker drawing organizational decision-makers.
Convenient location, free parking - Northeast Utilities, Berlin, CT
For more information on the CT ACP Event visit: http://ct.acp-international.com/index.php/events
About Cervalis
Cervalis is a premier provider of IT infrastructure solutions including business continuity/disaster recovery, managed hosting, enterprise cloud computing and colocation. The company's skilled professionals, world-class facilities and outstanding customer support provide our clients with a secure IT environment that ensures business resilience. Cervalis' state-of-the-art, fault-tolerant, operations and recovery centers total more than 500,000 square feet of space. Cervalis offers world-class customer support with technology needed to scale complex environments reliably and cost effectively. The company has completed annual SSAE 16 audits and achieved PCI DSS and Safe Harbor Certifications. To learn more about the Cervalis advantage and their data centers, please visit http://www.cervalis.com or call toll-free 1-866-602-2020. Cervalis: Where Businesses Go To Build Their Cloud Computing Solutions.
For more information please contact:
Michelle Ziperstein
Marketing Communications
Cervalis, LLC
(866)-602-2020