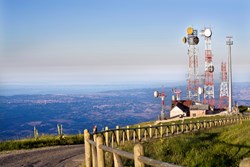 "Vertical Consultants strives to provide property owners, not only in Nashville, but throughout North America, with empirical information and representation that leads to the landowners' realization of monetary gain within their cell tower leases."
Nashville, Tennessee (PRWEB) August 22, 2013
A major telecom company's network expansion has spurred the need for cell tower growth and development, and the Nashville market has seen a demand for new cell tower construction and the installation of new and improved equipment on existing cell towers. Vertical Consultants has recently assisted many Nashville area landowners who have turned to them for guidance with their cell tower leases, including property owners from the metro area, as well as surrounding locales such as Antioch and Brentwood.
With this expansion into the Nashville market, there is a need for property owners willing to lease their land for cell tower placement and, for those existing cell tower landlords, continuing their cell tower leases with their respective telecom tenants is vital. Vertical Consultants can work to negotiate terms that establish rights that are beneficial to the landowner while limiting the obligations that same party may have under that same agreement, or more to the point get the most and give up the least. A property owner's first step will need to be to establish "True Value" of its site and go from there.
Hugh Odom, President and Founder of Vertical Consultants states "The astronomical growth in mobile demand is having quite the impact on the value of new cell tower leases and existing ones, yet cell tower landlords often do not realize it. Vertical Consultants strives to provide property owners, not only in Nashville, but throughout North America, with empirical information and representation that leads to the landowners' realization of monetary gain within their cell tower leases."
Giving credence to the assertion of disparity between property owners and telecom companies are Vertical Consultants' results in not only increasing cell tower lease value, but also in recovering unpaid cell tower rents from telecom companies for their clients. On average, the telecom consulting firm increases property owners cell tower rent by 142% and has, in just over two years, recovered over 200 years' worth of unpaid cell tower rent and expenses, collectively.
Vertical Consultants was founded in 2010 by Hugh Odom and is comprised of group of telecom experts with decades of combined telecom experience. Vertical Consultants prides itself as the only true landowner advocate, handling all aspects of a telecom lease from start to finish while garnering unmatched results for their clients. To learn more about disparities within the telecom industry please visit http://www.vertical-consultants.com or contact info(at)vertical-consultants(dot)com.