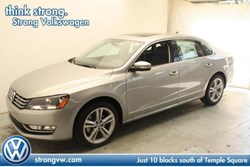 It's not everyday you get a chance to make used car history in Utah
Salt Lake City, Utah (PRWEB) August 23, 2013
Strong Volkswagen - the largest VW Dealership in the rocky mountain west – along with other local car dealers are coming together for a huge Labor Day used car sales spectacular called: More Used Cars Than Anyone. This virtual event will mark the largest pre-owned auto sale ever recorded in Utah and runs from August 26 through September 2.
Uniquely marketed through six Clear Channel radio stations, folks in Utah, Idaho, Wyoming and Nevada can participate by tuning in to Utah's Rock 106.5, 99.5 featuring the Best of the 90's to Now, Talk Radio 105.7 or other channels such as 99.1 - The Alt Project, Pop Hits at 97.1, and even Oldies 94.1. Listeners can also check each station's website that will contain sales information including a link to the promotional website http://www.moreusedcarsthananyone.com. This website will be launched the day of the event.
"It's not every day you get a chance to make used car history in Utah," said Brad Strong, General Manager of Strong VW. "This virtual sale is an exciting new way to reach customers or even to introduce folks to our dealership as they look through the used car inventory we will include in this week-long event in celebration of Labor Day."
Promotional offers and discount opportunities will be announced to listeners in the market for a new-to-them late model, high quality used car. In addition to the on-air promotion running throughout the campaign, the dedicated website will allow for vehicle searches through an enormous supply of used cars using several filters.
The inventory will be monitored by VIN number and searchable according to make, model, price, county and even dealer. Thrilled to be part of a history-making event, Strong Volkswagen will have its entire fleet of used cars available including their selection of Strong Certified Pre-Owned Vehicles that come accompanied by a 2-year or 24,000-mile limited warranty.