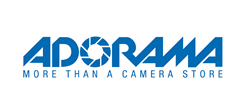 (PRWEB) August 22, 2013
Adorama, one of the world's largest photography, imaging and electronics retailers, now offers the newest models in Canon's camera and lenses lineup available for pre-order online at http://www.adorama.com.
Four new cameras in Canon's PowerShot line, along with a new lightweight telephoto lens, were announced earlier today. The announcement includes the PowerShot G16, PowerShot S120, PowerShot SX170 and PowerShot SX510, and the EF-S55-250mm, F/4-5.6 IS STM lens.
New to the G-Series line, built-in Wi-Fi in the PowerShot G16 allows users to share images directly to social media, tablets, smartphones and computers, and even print wirelessly. With a 12.1 MP CMOS sensor and Canon's DIGIC 6 image processor working together, the camera's HS System delivers enhanced image quality, outstanding low-light performance in an expanded ISO range of 80 - 12,800, and very fast operation. High speed autofocus, continuous shooting of up to 9.3 frames per second with the removal of buffer time, and Intelligent Image Stabilization that chooses from six different modes let users capture their best shots in full resolution and in a wide variety of conditions.
The PowerShot G16 also offers some more pro-like features such as the ability to shoot in uncompressed RAW format and a choice of various frame aspect ratios. An HDR scene mode combines multiple shots into one picture, capturing greater dynamic range between the lightest and darkest areas of an image and showing greater detail in highlights and shadowed areas. Full HD 1080p/60p video is available to create stunning movies, with convenient playback to an HDTV via the HDMI output or export your video file to an MP4 format.
The PowerShot G16 also has a new star shooting mode, for even better nighttime sky images, new art modes such as Art Bold and Art Vivid for greater creative options, and has a 5x optical zoom that enables photographers to capture more in the frame and that's ideal for low-light situations.
The Canon PowerShot S120 also features built-in Wi-Fi, a 12.1 MP high-sensitivity CMOS sensor and DIGIC 6 image processor for enhanced resolution and high speed autofocus, and 9.4 fps continuous shooting with the removal of buffer time, but has even more to offer. Its stunning 1080p/60p Full HD video captures stereo sound with a dedicated movie button. Video functions include Touch AF while recording, zoom while shooting and playback via the HDMI output. A bright f/1.8 lens and ISO range of 80-12,800 give users real flexibility to shoot in low-light conditions or to create shallow depth-of-field images with dramatic, soft backgrounds. A new Background Defocus mode can also add a blurred background easily, while keeping the subject in focus.
The PowerShot S120's three-inch touch panel LCD with a screen resolution of 922,000 dots is a sharp, clear display that makes navigating the camera easy. This model also includes the Intelligent IS feature for shake-free images, HDR scene mode, and new art modes.
Available in black or red, the new Canon PowerShot SX170 has Canon's powerful 16x optical zoom and a 28mm wide angle lens with optical image stabilizer to help reduce camera shake whether shooting up close or from a distance. The 16 MP sensor and Canon DIGIC 4 image processor deliver enhanced image quality, while the Smart AUTO feature intelligently selects the proper settings based on 32 pre-defined shooting situations for both still and video images. HD video capture at 720p, and with stereo sound, is made easy using the dedicated movie button, and Canon's zoom while shooting feature is also available for video filming. Combined with the three-inch LCD view screen and high-speed auto focus, these features make the SX170 an excellent choice for easily capturing beautiful, crystal clear images.
Canon's PowerShot SX510 features a 30x optical zoom and a 24mm wide angle lens with optical image stabilizer. With the added Zoom Framing Assist, the camera automatically tracks the movement of the image's subject by zooming in or out to keep it in sharp focus. Create Full HD 1080p videos or enhanced quality still images that rely on the 12.1 MP CMOS sensor and DIGIC 4 image processor, and share everything with the SX510's built-in Wi-Fi. High-speed auto focus, Smart AUTO for easily capturing the shot every time, and a three-inch LCD monitor make this PowerShot model a well-rounded and versatile camera.
Also announced today is a new Canon lens. The Canon EF S55-250mm, f/4-5.6 IS STM lens is a high magnification, compact and lightweight EF-S telephoto zoom lens with image stabilization for up to 3.5 equivalent stops of shake correction. One UD lens element reduces chromatic aberration throughout the zoom range, for excellent image quality with high resolution and contrast. Full-time manual focus allows for manual adjustments even while in autofocus mode. With a minimum focusing distance of 2.79 ft/0.85m and a maximum magnification of 0.29x at the telephoto end, this lens significantly extends the camera's reach, capturing sharp, far-away images, even hand-held. Combined with a rear focusing system, high-speed CPU, and improved auto focus, this circular aperture lens delivers soft, beautiful backgrounds and exceptional color balance and clarity.
For more information on the new Canon PowerShot cameras and the new Canon EF S55-250mm lens, and to pre-order your new Canon camera, visit the Adorama Learning Center online at http://www.adorama.com/alc/.
About Adorama
Adorama: More Than a Camera Store
Adorama is more than a camera store - it's one of the world's largest photography, video, imaging and electronics retailers. Serving customers for more than 30 years, Adorama has grown from its flagship NYC store to include the leading online destination for photography, imaging and consumer electronics. Adorama's vast product offerings encompass home entertainment, mobile computing, and professional video and audio, while its services include an in-house photo lab, AdoramaPix, pro equipment rental at Adorama Rental Company and the award-winning Adorama Learning Center, which offers free education for photographers in video channels such as the popular AdoramaTV.
Adorama is listed as Forbes.com's "Best of the Web" and in the Internet Retailers Top 100, and is the official Photo and Electronics Retailer of the NY Giants.
Visit Adorama at http://www.adorama.com.