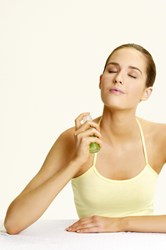 Miami, FL (PRWEB) August 22, 2013
With the recent launch of their probiotic acne cleanser, Probiotic Action shares new tips to help get clearer skin, and better results from their probiotic acne treatments. While many suffering from acne are used to using more than one acne treatment brand, Probiotic Action suggests using an acne treatment line that allows users to continue the same, chemical free treatment, and offers a few new simple steps to get clearer skin.
Don't Pop Pimples: While the presence of whiteheads and blackheads may haunt acne sufferers to get rid of them, popping pimples and touching one's skin will ultimately further the growth of pustules, and worsen a condition.
Stop Scrubbing: Using a scrub or harsh scrubbing cloth may seem like it exfoliates the skin, but in actuality it is disrupting the skin's repair process, and creating micro tears for acne causing bacteria.
Don't Stop Using Treatment's: Often when an acne outbreak seems to lessen, users will stop using an acne cream. If users are treating their acne with a topical probiotic, stopping the treatment will once more create an unbalance of bacteria, potentially resulting in another flare up.
Eat for your Skin: The P.acnes bacteria which causes acne has said to, like many other forms of bacteria, feed off of sugar. Eating higher levels of processed foods and carbohydrates may increased breakouts. Consuming larger amounts of greens, less processed foods, along with proper hydration has been said to help clear skin.
Use Natural Products: Acne, although said to been caused by dirt and oil, is actually caused from a mix of internal chemical changes and P.acnes bacteria. Using natural products, whether, a topical probiotic, or other natural acne remedies will allow skin to be treated without harsh chemicals.
Don't Mix Acne Products: Using Several different types of acne products can "confuse" the bacteria on the skin. If one product is meant to dry skin, while other hydrates and another uses acid to kill bacteria, one may be causing their skin more harm than good. Using an acne treatment line product is meant to work in conjunction with other products in the line, will allow skin to repair and protect itself in a stable manner.
When asked his opinion on how to best care for one's skin, Probiotic Action spokesman, Fernando Perez, added his thoughts: "Using acne products that are meant to be combined is the best way to continuously treat one's ance. Over treatment of acne is often what causes acne, by over-drying the skin, and creating an environment for bacteria to thrive. My suggestion is always to keep an acne treatment simple, and natural, for the best results."
For more information on using probiotics for acne, the science behind probiotic action, and skin care tips, visit ProbioticAction.com and like them on Facebook for reviews and product updates.
Probiotic Action is an advanced acne treatment that uses Probiotics for acne, rosacea, and eczema containing the "good bacteria" that is naturally found on healthy human skin. By using probiotics, Probiotic Action is an effective treatment that restores the normal bacteria content on skin, while battling what causes acne. Probiotic Action will successfully clear skin when used as an adult acne treatment while protecting skin against bad bacteria, free radicals, and pollutants*.
*These statements have not been evaluated by the Food and Drug Administration. Probiotic Action is not intended to diagnose, treat, cure or prevent any disease.