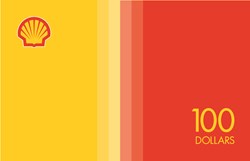 Using a true restricted authorization network (RAN) and patent-pending activation technology, StoreFinancial enables retailers to activate and redeem cards at all Shell Canada locations, regardless of POS system.
Overland Park, Kansas (PRWEB) August 26, 2013
Shell Canada Limited has launched a new gift card program at 1,100+ Shell locations in Canada. Shell Canada selected StoreFinancial for gift card processing and financial program management. The program launched in June.
StoreFinancial provided Shell Canada a restricted authorization network (RAN) card, along with its patent-pending RASER™ activation technology. Together, these solutions enable retailers to activate and redeem gift cards at any Shell Canada retailer.
Shell Canada is using StoreFinancial's exclusive RASER™ technology to enable retailers to sell gift cards at its locations without a third-party distributor or secondary software system. Plus, no additional hardware or software is needed for implementation with RASER™ – a key component in implementing more than 1,100 locations.
Shell Canada is contracting with RPG Card Services Canada for card production, sales, marketing, and fulfillment services for their gift card program. RPG President Thomas Gilbert explains, "We are pleased to work with Shell Canada and StoreFinancial on this program. As a team, we will continue to offer Shell Canada innovative new programs and services, while maintaining our focus on the customer."
StoreFinancial offers a unique platform that connects clients to customers, partners, sponsors and distributors through mobile-friendly prepaid programs such as rewards, promotions and gift cards. Any business the client chooses can be included – regardless of affiliation, POS system, or geography – as long as they accept MasterCard® or VISA®.
StoreFinancial is currently partnering with retail chains, sports teams, entertainment venues, hotels, shopping malls and independent franchises to implement unique programs that enhance the customer experience, increase sales, lower operating costs, and promote brand awareness.
About StoreFinancial: StoreFinancial is a leading payments processor and program manager, specializing in connecting unaffiliated merchants with custom prepaid card programs. In just ten years, StoreFinancial has gained an international presence with more than 600 clients and 40 million cards worldwide. StoreFinancial provides customized solutions for gift cards, rewards and loyalty cards, and corporate-funded promotional cards, as well as open-loop cards. VISA® or MasterCard® networks are available for affiliated merchants. The company is headquartered in Overland Park, KS with regional offices in St. Louis, MO; Orange County, CA; Birmingham, UK; and Toronto, Canada. Visit us at http://www.storefinancial.com/.