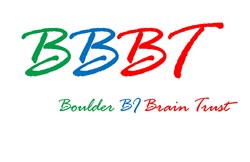 Yellowfin's BBBT presentations have significantly shaped our product and marketing direction. -- Glen Rabie, CEO, Yellowfin
Boulder, CO (PRWEB) August 26, 2013
Yellowfin is passionate about making Business Intelligence easy for everyone. Yellowfin was developed to satisfy a range of BI needs, from small businesses, to massive enterprise deployments and software vendors.
According Glen Rabie, CEO, "As usual, presenting to the BBBT was a fantastic experience. The discussions are always thought provoking and strategic. In this forum, you benefit from speaking with top notch analysts and practitioners. Their feedback directly relates to the real world and the problems we are trying to solve. Yellowfin's BBBT presentations have significantly shaped our product and marketing direction."
Mr. Rabie summarized his presentation in a podcast recorded that day.
About BBBT:
The Boulder Business Intelligence Brain Trust has served the BI industry since 2006. It is a consortium of approximately 90 industry analysts and experts from around the world. BBBT events are 1/2 day BI vendor presentations, similar to analyst briefings, streamed live as webinars exclusively to BBBT members. It's a reciprocal arrangement, the members receive the latest information on current and planned BI tools and technologies, and the vendors get valuable feedback on their offerings, marketing, and messaging.
About Yellowfin:
Founded in 2003 in response to the complexity and costs associated with implementing and using traditional BI tools, Yellowfin is a leader in mobile, collaborative and embeddable BI as well as Location Intelligence and data visualization. For more information, visit http://www.yellowfinbi.com .