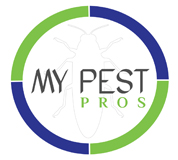 At My Pest Pros, customers service is our number one priority. From our customer service staff in the office to our technicians in the field, we provide safe and effective solutions for all your pest control needs.
Washington DC (PRWEB) August 27, 2013
My Pest Pros was awarded the "Best of the Best" designation for excellence by Follow Media Consulting, Inc. in the category of Pest Control Fairfax VA. This award signifies the continued commitment and dedication of the area best in pest control solutions services.
My Pest Pros provides safe and effective pest control solutions for homes and businesses. Their treatments for mosquitoes, ticks and other outdoor pests allow family, friends and pets to enjoy time outdoors again. They have licensed technicians that can also eliminate pests ranging from ants and bees to bed bugs and termites.
My Pest Pros offers safe and effective treatments resulting in the removal of any variety of indoor pest including Ants, Ticks, Fleas, Termites, Bed Bugs, Roaches, Spiders, Mice, Rats and more. My Pest Pros proudly serves the Washington, D.C. metro area including Alexandria, Arlington, Fairfax, Loudoun and Price William as well as Montgomery County in Maryland in both residential and commercial capacities. They are locally owned and operate with quick and courteous customer service. Their pest control technicians have over 10 years of pest control experience.
My Pest Pros' licensed and experienced technicians provide safe treatments to address all of pest control needs. From mice and termites, to spiders, ants and bees, call My Pest Pros today at phone number (703) 665-4455 or visit their website at http://www.mypestpros.com to know more.
About Follow Media Consulting, Inc.
Named one of the best SEO companies by Jonas Marketing, Follow Media Consulting, Inc. is a rapidly growing worldwide firm of SEO, Social Media, and Mobile Marketing Professionals. Follow Media Consulting, Inc. headquarters is located in Richmond, VA. However, our professional team is networked across the world, with regional offices across the United States, in the United Kingdom, Canada, Australia, France, South Africa, the Philippines, and India.