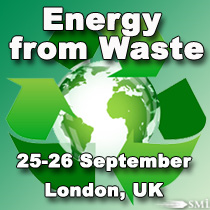 London (PRWEB UK) 23 August 2013
Plans announced for the capital's first heat from waste network. The heating network will be the first of its kind in London and will mark the first time that the heating potential of the SELCHP facility has been fully realised since it was built in 1990s. The scheme represents an overall investment of £7 million and is forecast to be complete by the end of the year. The pioneering scheme will provide sustainable and secure heating for the Southwark homes it serves and promises to deliver long term energy cost savings to residents.
Councillor Barrie Hargrove, Cabinet Member for Transport, Environment, and Recycling said:
"We are delighted to be pioneering such an innovative scheme which will undoubtedly bring about credible benefits not only to our local residents but to the country as a whole. Realising the full potential of the SELCHP facility for the first time means that heat provision can be delivered in a cleaner and more cost effective way. As the first London borough to take such a positive step, we are signalling our strong commitment to the reduction of carbon emissions and keeping Southwark an environmentally friendly zone." - CHPA News, 7 August 2013
In this context Councillor Barrie Hargrove will be speaking on Energy from Waste conference about London's first EfW district heating scheme:
•Background of the project – why we did it
•Turning aspiration into reality
•Technical details of the scheme
•Progress and next steps
With senior industry representatives presenting on their own experiences and referring to case studies, success stories and failures, this event promises to be a unique forum for networking, sharing ideas and developing partnerships with key professionals in the Energy from Waste industry.
For more information visit the website or contact Andrew Gibbons on +44 (0) 20 7827 6156 or email agibbons(at)smi-online(dot)co(dot)uk