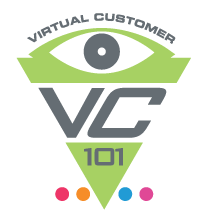 Minneapolis, Minnesota (PRWEB) August 27, 2013
Interactive Quality (IQ) Services has been granted protected trademark status for its innovative and highly successful services, VC101®, Virtual Customer® and Communications Intelligence Assessment® by the Federal Government.
These offerings enhance IQ Services' ability to provide an end-to-end Customer Service Experience evaluation for complex technology based communications and contact center solutions. The Federal Government recognized IQ Services distinctive process for establishing a Virtual Customer that when deployed measures technology based contact center solutions against an organization's brand promise providing clients with options for improving Customer Service Experience often resulting in improved customer retention and bottom line profits.
While the importance of a trademark for a service is easily overlooked, that superscripted ® or ™ grants crucial legal protection for the owner of the mark and indicates the distinctive nature of the service. The trademarks underscore the uniqueness of VC101, the IQ Services approach for virtually measuring and monitoring technology provided Customer Service Experience.
"The trademark protection for VC101®, Virtual Customer® and Communications Intelligence Assessment® further establish IQ Services as an industry leader, but more importantly, these services allow our clients to truly experience what their customers experience and that depth of understanding is a great step forward for the entire contact center testing and communications evaluation industry," said Russ Zilles, President and COO, IQ Services.
With VC101®, IQ Services' clients can experience what their customers experience. The Virtual Customer® provides insight and an understanding of what a real customer experiences. This in-depth level of feedback enables IQ Services' clients to make more accurate and informed decisions.
With the Communications Intelligence Assessment®, IQ Services leads its clients through a comprehensive process to identify the specific measures by which the client's customer service experience can be measured. This approach, in the hands of IQ Services experts, enables their clients to see the difference between wanting to deliver quality customer service and delivering it.
"We are proud of the value IQ Services already delivers and excited to be recognized with trademark protection for the pioneering nature of VC101®, Virtual Customer® and Communications Intelligence Assessment®. These services improve the quality of customer service provided by our clients," states Mike Burke, VP Sales and Marketing, IQ Services.
Customer relationship management pioneers, IQ Services is headquartered in Minneapolis MN, and delivers high quality testing services to hundreds of companies worldwide, ranging from small businesses to Fortune 100 corporations.