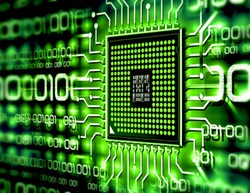 Dallas, Texas (PRWEB) August 25, 2013
For as long as IP addresses are used as a primary means of identifying and locating web users there will always be a need for web anonymity services. Uses for changing a public IP address range from browsing sites in private to unblocking Facebook or YouTube videos.
Which of the below IP changing services should be used depends largely on the privacy task in hand; though it should be said that the third service listed below works in all situations with the highest level of performance.
1.The free Hide IP Proxy list. This list of proxy IP addresses allows the user to configure their browser to continuously access the internet through the country of their choice. As long as a medium or high anonymity proxy is selected, the proxy IP address shown in the list will be the same that the user presents to visited sites. An IP proxy is an excellent choice for:
Regular anonymization tasks.
Accessing the internet through lesser-known countries.
Unblocking complex sites like YouTube and Facebook.
Bypassing high-grade censorship filters.
2.The free Anonymous web proxy. This proxy operates from a website platform in the same way a search engine does. It offers high-anonymity protection along with a series of encryption options. It is ideal for:
One off-anonymization tasks.
Proxy browsing on shared computers that do not permit reconfiguration of the browser settings.
Unblocking individual YouTube videos unavailable in certain locations.
3.The Anonymous web VPN. The idcloak VPN operates through intuitive software and has the power to change IP on all internet programs, not just the browser. It is ideally suited for:
Regular high-speed anonymization tasks.
Anonymizing torrents, Skype, Instant Messaging programs.
Unblocking video services.
Evading tracking and targeted hacking.
idcloak Technologies Inc. is a Dallas-based developer of proxy services that delivers privacy, security and freedom on the web. See idcloak.com to learn more.