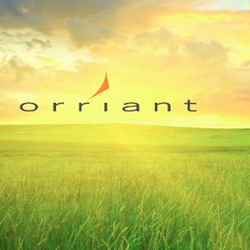 Orriant lowers the cost of healthcare while improving participant's quality of life.
Salt Lake City (PRWEB) August 26, 2013
When Janice's employer paired up with Orriant, she saw it as an opportunity to get her health back on track. Her company enlisted in Orriant's corporate wellness programs in order to improve the health of employees and lower employee healthcare costs. Making the decision to become more physically active and eat better was the first step Janice took to improve her quality of life and reap the benefits offered by an Orriant program.
Each Orriant participant is paired with a qualified and certified Health Coach. Orriant coaches all have a four year degree in a health-related field, in addition to completing a vigorous Orriant certification. Coaches individually asses each participant's needs and help create customized eating and exercise plans. Janice wanted to start with mild physical activity, so her coach encouraged her to go on daily walks that lasted about half an hour. Orriant's corporate wellness programs factor in the health conditions and restrictions for each individual. Orriant participants are able to meet their goals and see results because they are obtainable yet challenging.
With guidance from her Orriant Health Coach, Janice also made a goal to increase her water intake, eat more whole grains, and avoid sugary foods. Following the fitness and eating routines that she and her coach created, one of Janice's main wellness incentives was losing over 50 lbs. She attributes this success to her supportive family and the support from Orriant. With Orriant's unique online tracking system, Janice could easily track her progression and quickly identify which areas needed more work.
In addition to losing weight and feeling better, Janice also benefitted from lower employee healthcare costs. Orriant participants in all 50 states are discovering the fiscal wellness incentives that come with healthy eating and adequate exercise. Through Orriant's company health plans, participants become healthier which decreases the number of doctor visits, contributing to lower monthly premiums. Janice is just one of the many success stories to emerge from Orriant's corporate wellness programs. Orriant participants are continually seeing healthy improvements such as weight loss, lower cholesterol, and a decrease in blood pressure. With an increase in health and well-being, increased productivity in the workplace goes hand-in-hand with Orriant participants. To find out more about Orriant's non-discriminatory programs and how they effectively lower employee healthcare costs, visit their website at http://www.orriant.com .
*Janice – name changed to protect privacy