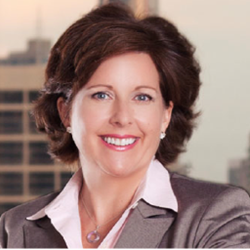 People want to make money but also want to make a difference.
Atlanta, Georgia (PRWEB) August 26, 2013
A recent workplace survey by Deloitte reveals a startling gap between what makes organizations successful and the way leaders traditionally manage business. Deloitte's finding shows: "Organizations that focus beyond profit and instill a strong sense of purpose among their employees are more likely to find long term success." Yet the same survey also reveals that 68% of employees and 66% of executives believe that businesses are not doing enough to create a sense of purpose.
In "Culture of Purpose: A Business Imperative," Deloitte chairman Punit Renjen writes, "For successful organizations, creating meaningful impact beyond financial performance is becoming the new normal . . . a business imperative."
To address this corporate epidemic, Lisa Earle McLeod, a sales leadership expert and bestselling author of "Selling with Noble Purpose," offers leaders a three-prong solution:
1. Reframe your language
Old school leaders talk about profit, quotas and market share. While these quantitative metrics are critical, they don't ignite emotional engagement.
That's because they're internally focused on what the company wants to accomplish. Leaders can foster a greater sense of purpose by amplifying the impact you have on customers.
For example, when working with a senior pharmaceutical executive, McLeod helped him change the way he announced their sales objectives. Instead of saying, "Our goal is to sell a million units," he started saying, "Our purpose is to bring health and hope into the lives of 10,000 patients." He then revealed powerful video testimonials from current patients about how the company's products had changed their lives.
What was once a sales target became a noble calling. His team was on fire to help these patients. They went the extra mile and sales took a giant leap. It's doubtful that his employees would have felt the same passion if the objective had simply been to grow earnings.
2. Find your noble purpose
It's not enough to simply say your company makes a difference. The best leaders make purpose part of their organizational DNA.
McLeod says, "We help our clients create a Noble Sales Purpose.™ For example, one of our clients is a leader in construction software. Their Noble Sales Purpose is 'We help people build a better world.' Their team takes pride in the fact that they help buildings come out of the ground, safer, faster, more eco-friendly and cost effective. Every single member of their organization is aligned behind their Noble Sales Purpose. It gives them a competitive edge. While other companies may sell software, their team is helping to build a better world."
Who do you think gets a better response from customers? It's no coincidence that the team with noble purpose is taking away business from the competitors.
3. Get emotional
Traditional thinking dictates that emotions don't belong in the workplace. This is total bunk. When was the last time you heard a customer say, "I wish your employees weren't so motivated and happy."
McLeod says, "I have yet to encounter an organization with passionate customers that does not also have passionate employees. If you want to ignite positive emotion from your customer, it starts with positive emotions from your employees."
McLeod asserts, "Deloitte's study validates the truism we see in our work with clients. People want an emotional connection with their work. In fact, I'll take it a step further; people are desperate to be part of something bigger than themselves."
"People want to make money," says McLeod, "but also want to make a difference. Creating a culture of purpose is how you do both."
Lisa Earle McLeod is the sales leadership expert on Forbes.com and author of the best selling book "Selling with Noble Purpose." She is an experienced media guest who has appeared on The Today Show, Good Morning America and the NBC Nightly News. She runs the consulting firm McLeod & More, Inc. Clients like Apple, Kimberly-Clark and Pfizer hire her firm to help them create passionate purpose-driven sales teams.
Editors, producers, writers, please note - You may lift quotes directly from this release. Please attribute to Lisa Earle McLeod, sales leadership expert and bestselling author of "Selling with Noble Purpose."