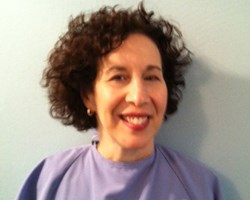 Teaneck, NJ (PRWEB) August 25, 2013
Dr. Susan Goldfarb offers patients the latest gum disease treatment options with the Laser Assisted New Attachment Procedure (LANAP), the first FDA-cleared laser gum surgery method, to restore patients to optimal oral health. Many people who have gums that bleed easily, or who have experienced swelling or redness of the gums, ignore these symptoms as being normal or innocuous. However, these are good indicators of gingivitis. While the beginning stages of gum disease are treatable, gingivitis can quickly advance into a serious case of periodontitis.
Advanced gum disease can be a serious health issue. When an individual does not practice sufficient oral hygiene, bacteria in the mouth eat away at the healthy tissue around the teeth, creating pockets. These pockets provide the perfect environment for more bacteria to flourish and for infection to occur. Because of the damage to surrounding tissues and bone, advanced periodontitis can ultimately lead to tooth loss. Gum disease is also linked to a number of serious health conditions including heart disease, diabetes and pancreatic cancer.
Dr. Goldfarb is now certified to administer LANAP laser gum surgery to patients with periodontitis. Instead of using a scalpel to surgically remove damaged gum tissue, LANAP is a gum surgery alternative that uses a highly specialized laser. This laser can tell the difference between healthy tissue and tissue that has been savaged by gum disease. It works to remove this damaged tissue while preserving the healthy connective tissue, allowing it to then reconnect to the roots of teeth. The laser also stimulates regeneration of cells in the jaw bone. Because of the encouragement of healthy bone and tissue growth, patients who undergo this treatment may have a better chance of keeping their natural teeth. Also, because the treatment is less invasive than surgical methods, it can be administered in a few short sessions with minimal discomfort and shorter healing times for the patient.
Patients who are experiencing the beginning symptoms of gingivitis or who have advanced cases of gum disease should inquire about laser gum surgery. Dr. Goldfarb will work with individual patients to determine whether or not LANAP is a good option for their respective cases. Visit http://www.flossnightly.com for more information.
About the Doctor
Susan Goldfarb is a periodontist offering personalized dental care for patients in Teaneck, NJ since 1984, and was one of the first female periodontists in Bergen County. Dr. Goldfarb received her Doctorate of Dental Medicine degree from the University of Pennsylvania, School of Dental Medicine, and completed a General Practice Residency at Newark Beth Israel Hospital. She went on to receive her Certificate of Periodontics from the Fairleigh S. Dickinson School of Dental Medicine. Dr. Goldfarb is part of one percent of dental professionals providing the only FDA cleared laser procedure for gum disease and periodontal treatment. Aside from being a laser practice, she also performs BOTOX and facial fillers such as Juvederm Ultra. To learn more about Dr. Goldfarb and her dental services visit her website at http://www.flossnightly.com and call (201) 374-8460.