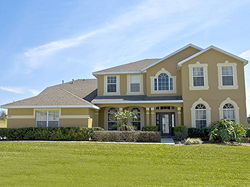 "After being beat after 2 long days at disneyworld running after kids, having a nice cozy home to relax in without the tourist feel was priceless"-Tim Kegels
Orlando, Florida (PRWEB) August 26, 2013
Art and culture are getting attention as condo vacation rentals in Orlando downtown areas, managed by Villa4Less, are filling with tourists. The downtown areas of Orlando and other nearby communities are taking advantage of the increase in tourists to display works of art created by local residents.
Orlando attractions include art
Orlando is known for the number of world famous theme parks in and around the city. Tourists come for Disney World, Universal Orlando and Sea World adventures every year. Villa4Less, knowing tourists also enjoy varying forms of art, have 3 bedroom vacation rentals in Orlando downtown neighborhoods.
Galleries display local artists
Sidewalk art sits outside galleries that display the entire catalogs of works by one artist or that of students from the nearby college. Restaurants and cafes also dot these neighborhoods offering coffee or soft drinks to visitors. Tourists are finding these areas welcoming and the downtown Orlando vacation rentals have vacationers coming back more than once a year.
Theatrical performances
Tourists who enjoy theater productions are in luck. There are many theatrical groups in Orlando and the surrounding areas. Tourists can choose classic productions or new age theater. Musicals, comedies and dramas are found any time of the year. Local clubs host live music events that range from folk music to rap.
Condos, houses and hotel rooms compared
Comparing homes for rent in Orlando suburbs and the condo vacation rentals Orlando downtown hosts, they are tied for comfort, roominess and value. When compared to staying in a traditional hotel, the vacation homes win out for many reasons. Tourists can request homes with private swimming pools, hot tubs or game rooms. Condos have community swimming pools, gymnasiums, restaurants and city views.
Villa4Less homes for rent in Orlando come with full kitchens and the cookware is already in place. Linens are provided and are folded in closets when guests arrive. Large groups traveling together worry a room will be unavailable upon their arrival. One lost reservation adversely affects every one in the group. Rental homes eliminate the worry of lost reservations and have more space so guests can get comfortable.
Keep family traditions while on vacation
Vacationers who stay in rental homes have the option of going out to eat or staying in and cooking their own meals. Families are able to eat a traditional meal around a dining room table. Preparing meals at home saves money and keeps tradition alive even when traveling. The homes and condos have flat screen televisions with the latest and largest selection of channels. There is also WiFi available for gaming and other online work.
Orlando's downtown brings arts and cultural experiences to tourist who can stay in downtown Orlando vacation rentals. Visitors enjoy the community atmosphere and the work local residents show on the streets, galleries and stages.