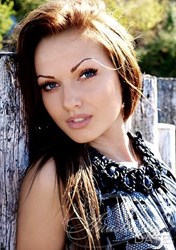 (PRWEB) August 27, 2013
Anastasiaweb, the leading international dating website, recently welcomed new staff to its team. The new recruits have been hired to help cope with the rising demand for its services. The company has recently experienced massive growth so took the decision to expand the team by taking on some new recruits.
The new Anastasiaweb staff will work hard to help deal with the company's increasingly busy workload. Currently with over four million members, the company works hard twenty-four hours a day to ensure that all services run smoothly and that every member receives a quality service.
It is this dedication to service and quality which has led to Anastasiaweb being regarded as one of the finest online dating services in the world. New members are registering for the service on a daily basis, many of them attracted to the exclusive dating and the chance to meet wonderful international people.
Anastasiaweb is proud to help people meet potential romantic partners from all over the world. Love blossoms on a regular basis for members, who often find their perfect mate very quickly as a result of large membership on the site.
There have even been wonderful stories of love, romance and marriage shared by members. This good news always delights Anastasiaweb. The company's mission is to help people connect so when there are good news stories of blossoming romance it's always a positive sign that the hard work is paying off.
Helping people to find romance is what the company aims to do for all its members. The international nature of Anastasiaweb means that the team must work hard twenty-four hours a day, ensuring the service runs well at any time of day or night.
One Anastasiaweb service that's growing in popularity is the recently launched mobile app. The app is available to download free from Google Play. Thousands of members have already downloaded the app to try it, reporting that it has enhanced their online dating experience by giving them the opportunity to enjoy AnastasiaDate wherever they are.
The app is just one example of the latest technology the company uses to make the service one of the best and most exclusive available on the internet today.
Over four million members from all over the world log on regularly to connect with attractive, international people in the hope of finding romance and possibly love. Membership figures are growing each month and this trend is set to continue.
The new recruits have been welcomed to the team by management and are already hard at work. This is an extremely busy time for AnastasiaDate as its popularity steadily increases and demand for its services grows. The team is determined to work harder than ever to keep all members happy and enjoying their online dating experience.
About AnastasiaDate
AnastasiaDate is the leading international dating service that facilitates exciting and romantic companionship with beautiful and interesting women from all over the world. Founded in 1993 by a Russian-American couple, AnastasiaDate now has over 4 million international users and attracts more than 10 million online visits monthly. Additionally, over 1.5 million conversations are exchanged onsite daily. AnastasiaDate is committed to member safety, customer satisfaction and the ongoing pursuit of innovation. Headquartered in Moscow and New York with additional representation in every country it touches, AnastasiaDate provides a high level of customer service to a worldwide clientele. AnastasiaDate users are able to communicate across a variety of top-notch multimedia platforms, including Video Chat and a mobile app for Android devices available in the Google Play store.