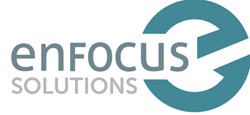 Now, users get a bird's-eye look into everything that's going on. Integration is comprehensive, fully supported, and simple.
San Antonio, TX (PRWEB) August 28, 2013
Enfocus Solutions today announced that its business analysis solution Enfocus Requirements Suite™ now fully integrates with JIRA®, developed by Atlassian®, and other project management systems. The new functionality gives developers an automated, real-time way of receiving project requirements from the Suite into their JIRA queues.
The enhancements were made as part of Enfocus Solutions' ongoing software updates and enhancements.
Enfocus Solutions' Executive Vice President of Solutions Sergio Reyes explained that it is not uncommon for development teams to be involved with multiple projects, deal with several open support issues, and have a variety of operational tasks to address. With Enfocus Requirements Suite™, development teams can continue using JIRA or other project management systems to manage these items, while getting the Suite's added benefits of enterprise-wide insights and analysis.
"Now, users get a bird's-eye look into everything that's going on. Integration is comprehensive, fully supported, and simple," said Reyes.
He further explained that integrating Enfocus Requirement Suite™ and JIRA provides:

Improved visibility, project intelligence, and control. This is accomplished by having a central system of records for scenarios, needs, and requirements that automatically distributes information to multiple teams across systems.
Greater cohesion. The Suite facilitates real-time input and feedback into whether requirements are meeting user needs, providing a level of detail that cannot come from using a project management system alone.
More accurate requirements. The Suite tracks requirements quality, ensuring that when requirements are synched with JIRA or other systems they are accurate and complete, resulting in fewer errors.
Speed to market. Enfocus Requirements Suite™ captures the "whats and hows" of proposed solutions from an overall business perspective. "When requirements are addressed holistically, not in siloes, project delivery is streamlined and results are achieved sooner," said Reyes.
Enfocus Requirement Suite™ is a business analysis tool that provides requirements and knowledge management, along with business analysis moxie, guidance, and support.
It is the only solution that combines software, dynamic collaboration, and professional development, thus empowering businesses to improve their business analysis capability to deliver greater value.
About Enfocus Requirements Suite™
Enfocus Solutions Inc. helps businesses spur innovation, save time, and cut costs by capturing, managing, and leveraging the requirements of their people, processes, and technology. Its flagship product, Enfocus Requirements Suite™, a web-based tool, automates business analyses and requirements management best practices to enable successful enterprise IT project delivery. The tool is the only application available that permits and encourages stakeholders to directly contribute and collaborate with IT project teams. Enfocus Solutions Inc. is a privately held company headquartered in San Antonio, Texas.