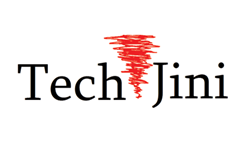 Princeton, NJ (PRWEB) August 27, 2013
TechJini Inc., a globally accomplished mobile application development organization has announced that it has been chosen as a Silver Partner of the prestigious Samsung Enterprise Alliance Program. The new partnership will result in much closer cooperation between the two companies and inclusion of TechJini's products on Samsung devices.
As a silver partner of the program, TechJini will receive enhanced technical and product support on Samsung products. It will provide deeper solution integration with Samsung devices by utilizing Samsung's proprietary SDK for its mobile platforms. In addition, TechJini will also be able to work with Samsung's industry-leading local and global sales & marketing organizations.
Shyamal Mehta, CEO of TechJini, says, "Our membership in the Samsung Enterprise Alliance Program will help Samsung leverage our proven cutting-edge innovations in mobile technologies, and also expand the distribution of our enterprise solutions through Samsung Electronics' global network."
"This partnership further endorses TechJini's commitment to driving business excellence through Samsung's mobile frontiers, creating a win-win proposition for our combined customers and the enterprise solutions community in general," adds Amit Rana, CTO of TechJini.
About the Program
The Samsung Enterprise Alliance Program is a comprehensive partner program designed to provide differentiated benefits for sales, marketing and solutions' development to enable leading domestic and global independent software vendor and systems integrator partners to create new profit models through Samsung Electronics' mobile solution business. It also aims to build an ecosystem to enhance Samsung's offerings to its enterprise customers.
About the company
TechJini is a multinational software services company with a specialized focus on web & mobile product engineering, application development & maintenance services. Since their incorporation in 2005, the company has delivered hundreds of mobile apps & products across customers who span from Fortune organizations to hot young start-ups. It cites agility as one of its strengths, and right-fits engagement models and overall app development cost to be in line with each customer's unique strategy. The company differentiates itself through rigorous quality process adherence towards flawless project execution, and exclusively focusing on hiring and retaining best-in-breed talent.
To experience TechJini's services, you are encouraged to reach out to them via any of the direct channels listed.
Media Contact:
Saurabh Gupta
Head - US Operations,
TechJini Inc.
100 Overlook Center, Second Floor,
Princeton, NJ 08540
Phone: +1-609-785-1151