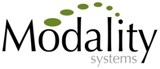 The support we received from the Modality team was incredible. They demonstrated a great knowledge and understanding of Lync and what was required for our situation.
Bjorn Andersson, Manager, Shipboard Network Operations
Crystal Cruises
Seattle, WA (PRWEB) August 27, 2013
Created in 1988 with a vision to set a completely new standard in luxury travel and world exploration, Crystal Cruises consistently ranks among the top luxury properties in the world and has an unprecedented number of accolades and awards.
With an ongoing commitment to improving the value and services to guests, Crystal Cruises wanted to explore ideas for reducing costs and providing a collaborative environment for the entire business to utilize now and into the future.
Bjorn Andersson, Manager, Shipboard & Network Operations at Crystal Cruises commented, "It is part of our mission to constantly seek improvement and innovation of our services as well as strive for reduction of our costs in order to maintain reasonable fares, thereby enhancing the value of our service to customers."
Crystal Cruises identified Microsoft Lync 2013 as the solution and engaged with Modality Systems to design, deploy and roll out the system across the organization, including its luxury cruise ships, making it the first cruise line to deploy Microsoft Lync 2013 and further enhancing the innovative reputation of the business.
The rich collaboration features of Microsoft Lync 2013 were a key factor in the decision, providing all users with a comprehensive suite of communication possibilities encompassing audio, video, messaging, data collaboration and ubiquitous presence available to them from wherever they are working.
The conferencing capabilities of Microsoft Lync 2013 also make it an ideal replacement to the teleconferencing services used by Crystal Cruises, allowing team members to initiate ad-hoc or scheduled meetings with other team members across the organization, regardless of their location. It also provides the business with a cost effective method of keeping other federated suppliers and key affiliates informed with regular business and training updates as well as running management meetings across the wider group.
On-board the ships, crew members can enjoy the same features and benefits of Lync as their shore based colleagues, while instant messaging has become the preferred method for ship-to-shore and ship-to-ship communications which utilize satellite internet connections. Instant messaging requires a minimal amount of bandwidth but provides a reliable means of getting messages to the right person at the right time.
The introduction of Microsoft Lync 2013 has enabled Crystal Cruises to make significant cost savings. Crystal Cruises Lync deployment has removed the reliance on expensive teleconferencing services saving roughly $11k since 2012 and further reduced the need for travel.
Features such as presence and instant messaging have had a massive impact on efficiency, giving team members the visibility of knowing when and who is currently available and facilitating timely communications which result in quicker decisions and reducing delays.
Bjorn Andersson, Manager, Shipboard & Network Operations at Crystal Cruises concludes, "Our signature commitment to service and innovation continues to define the luxury travel experience, and our dedication to excellence has earned us unprecedented recognition as the world best in our field. The technology we deploy performs a significant role in our activities, acting as an invisible facilitator of vital communications and interactions between staff, suppliers and our customers."
"The support we received from the Modality team was incredible. They demonstrated a great knowledge and understanding of Lync and what was required for our situation. They designed a solution which they rolled out across the business, including our cruise ships on the other side of the world, without any fuss or the need to visit site in the case of the global locations and ships. They provided a service on a par to the service we offer our customers and guests, taking the stress out of what could have been a challenging project." Bjorn Andersson, Manager, Shipboard & Network Operations at Crystal Cruise.
Microsoft Lync 2013 provides Crystal Cruises with a foundation for future possibilities. The extensibility capabilities of Lync are endless and enable Crystal Cruises to consider new and innovative ways of embedding rich communication and collaboration features enabling new ways of working or supporting new guest services.
About Crystal Cruises
Crystal Cruises is the world's leading luxury cruise provider, having earned more "World's Best" awards than any other cruise line, hotel or resort in history.
Onboard the ultra-chic, ultra-luxurious Crystal Symphony and Crystal Serenity, refined elegance meets casual simplicity. With an emphasis on innovative product differentiation, the renowned Crystal experience is distinguished by classic service, abundant space, extensive choices and superior quality.
Providing worldwide holidays of five to 100+ nights that bridge the best of land and sea, itineraries through early 2016 sail to the Mediterranean, Western Europe, British Isles, Scandinavia/Baltic & Russia, North Cape & Arctic Circle, Africa, Asia, Australia/New Zealand, South Pacific, South America, Antarctica, New England/Canada, Panama Canal, Caribbean and a sumptuous annual World Cruise.
About Modality Systems
Modality Systems is a specialist provider of Unified Communications (UC) services, associated products and custom development software for Microsoft Lync. Combining in depth technical expertise with a professional consulting approach, we have an enviable track record in delivering successful projects globally, working with clients to optimize their investment and the value of UC.
Modality offer a range of end-to-end services from strategic consultancy and design, to deployment, end-user adoption and customized applications. Our consultants are some of the highest qualified in the Lync world, authoring leading Lync publications and carrying out Lync consultancy projects on behalf of Microsoft.
Modality was founded in 2007 and has offices in several locations in the UK and US to support the deployment and support of its global customer base. We are a Microsoft Gold competency partner for Communications and one of a limited number of Microsoft Lync Certified Support Partners.
Modality are consistently among the top Microsoft Lync partners in terms of number of seats delivered and have twice been awarded the Microsoft UK Unified Communications Partner of the Year Award.
Our reputation for successful deployments and delivering the highest level of support means we have a very satisfied client base of local and global customers and can boast the largest UK Enterprise Voice deployment, as well as the largest global Microsoft Certified Lync Support contract.
For further information, contact: info(at)modalitysystems(dot)com.
UK Headquarters:
Modality Systems Ltd.
The Limes, 2nd Floor
32/34 Upper Marlborough Road
St. Albans
Hertfordshire AL1 3UU
United Kingdom
US Headquarters
Modality Systems Inc
5000 Carillon Point
Fourth Floor
Kirkland, WA 98033
United States
+44 (0) 2033 001 370