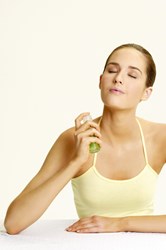 Miami, FL (PRWEB) August 28, 2013
A recent article by Onlymyhealth.com shared a variety of tips for women during pregnancy with ideas to continuing treating their acne symptoms without harming themselves, or their baby. The article shared information on traditional acne treatments, products mothers should stay away from, and household remedies to guide mothers to clear skin. For women looking to care for their skin during pregnancy, Probiotic Action, a leader in natural acne remedies, shares additional insight on ways to safely care for breakouts.
During pregnancy, most physicians guide women to change their daily supplement intake, change their makeup, and remove certain beauty products from their daily routine. For women who suffer from acne, rosacea, or eczema, removing certain skin care items and medicine during pregnancy creates dramatic negative changes in the clarity of their skin. While the list of approved supplements differs for every woman, Probiotic Action offers natural ways to treat acne without chemicals.
When asked, Probiotic Action spokesman, Fernando Perez, offered his skincare expertise:
"Caring for skin during pregnancy is easier than most women may think. Every woman can start getting clearer skin by washing their hair more often, eating more leafy greens, using topical probiotics, and using the right makeup and moisturizer for their skin type. For women who are pregnant, the steps to clear skin are similar, but involve constant assistance from a physician to safeguard the health of their child".
Perez continued to add that hormone fluctuations during pregnancy often help fuel breakouts, and the bacteria which cause them. For these conditions, Perez suggests women consult with their physician on whether or not an internal and topical probiotic may be a safe way to treat acne during pregnancy.
For more information on using probiotics for eczema, acne, and rosacea and skin care tips, visit ProbioticAction.com and like them on Facebook for reviews and product updates.
Probiotic Action is an advanced acne treatment that uses Probiotics for acne containing the "good bacteria" that is naturally found on healthy human skin. By using probiotics, Probiotic Action is an effective treatment that restores the normal bacteria content on skin, while battling what causes acne. Probiotic Action will successfully clear skin when used as an adult acne treatment while protecting skin against bad bacteria, free radicals, and pollutants*.
*These statements have not been evaluated by the Food and Drug Administration. Probiotic Action is not intended to diagnose, treat, cure or prevent any disease.