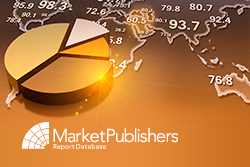 London, UK (PRWEB) August 27, 2013
Although the overall European small bone and joint orthopedic device market grew by 6.5% to reach a value of EUR 334.3 million in 2012, some segments saw price declines owing to the ongoing sovereign debt crisis in the region. Such government bodies as the National Health Service in the United Kingdom were making drastic budget cuts in 2012, which had a severe negative impact on prices. Looking forward, driven by a growing ageing population and the adoption of premium priced technologies, the European market is forecast to witness positive growth in the coming years, with procedure volume growth dampening the price declines.
New research report "European Small Joints Market" worked out by iData Research has been recently published by Market Publishers Ltd.
Report Details:
Title: European Small Joints Market
Published: August, 2013
Pages: 250
Price: US$ 10,995.00
http://marketpublishers.com/report/medical_devices/orthopedic/european-small-joints-market.html
The study draws up an elaborate picture of the current condition of the the European small bone and joint orthopedic device market, including existing and potential markets, product average selling prices, as well as unit volumes. It also highlights the opportunities and potential threats involved, besides offering strategies for a successful navigation of the market landscape. Furthermore, the report identifies the trends and technologies that are likely to impact the future of each market segment/sub-segment, and prepares an impartial critical assessment of key factors driving and restraining market growth. Furthermore, the research offers detailed forecasts for the future development of the market up to 2019.
Report Scope:

Extensive overview of the European small bone and joint orthopedic device market by segment (shoulder reconstruction implants, elbow repair devices, hand & wrist devices, and foot & ankle devices) and country (Germany, France, the UK, Italy, Spain, Netherlands, Sweden, Denmark, Austria and Switzerland)
Insightful trend analysis (by segment and country)
Analysis and evaluation of the current market status; data on existing and potential markets, product average selling prices and unit volumes
Examination of country markets and market segments and sub segments
Coverage of technologies, market trends, drivers and limiters
Analysis of the competitive landscape along with profiling key companies
Future industry outlook
More new market research reports by iData Research can be found at http://marketpublishers.com/members/idata_research/info.html
About Us:
MarketPublishers.com is a multilingual hypermarket offering a rich collection of comprehensive studies on various markets, sectors, industries, companies, etc. We perform professional services aimed to equip our clients with high-quality research products and support critical decision-making.