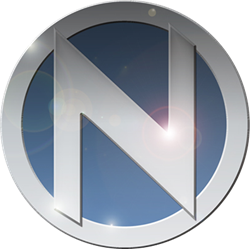 It is just about perfect for the name.
United Kingdom (PRWEB UK) 29 August 2013
The personalised number plate that appears to read "ROBERT" is proving very popular with National Numbers.
"We have seen a great deal of interest from our customers for this registration," said National Numbers Chairman, Eric Craggs.
"Name plates like this are always popular, but given that "Robert" is such a common name we have seen more enquiries than we usually get."
Enquiries have come in from many customers over the past few weeks since the registration was advertised with DVLA. While a lot of these were just curious about the price there have been many serious potential bidders as well.
National Numbers' Sales Manager, Craig Priestly, believes that this level of interest could result in a highly competitive auction.
"We usually advise our customers a estimated guide price, but we have decided not to in this case," said Craig. "The elevated amount of interest suggests to us that this will go higher than we expect."
Craig attends the auctions for National Numbers, bidding for customers. Anyone place an order with National Numbers would deal directly with Craig.
"I would not be surprised if this registration fills the hall when its lot comes up," continues Craig.
"It is just about perfect for the name," said Eric Craggs. "The closest alternative I can think of would be ROB 32T, but I do believe this one is better."
You can use numbers in place of letters in order to spell words and names within the legally required formats. The number "13" is often used in place of a "B", as in "AL13 ERT" (Albert) or "AB13 OTT" (Abbott).
RO13 ERT will be sold at the end of September in the DVLA auction, which takes place at Mercedes-Benz World in Brooklands, Surrey. It will be one of 1,500 registrations available.
National Numbers is a dealer of private registrations with over 30 years of experience. As a company they attend every DVLA auction bidding for hundreds of customers. Speak to their friendly sales advisers to find out more about the upcoming DVLA auction and how you can place an order.