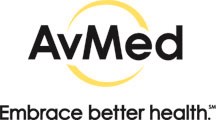 We have an evolving story to tell and (Corey Miller) has the experience and the skill-set to help us tell it.
Miami, FL (PRWEB) August 28, 2013
AvMed, the Florida-based company which achieved J.D. Power and Associates' "Highest Member Satisfaction among Commercial Health Plans in Florida, Two Years in a Row*," has named Corey Miller its new Director of Public Relations and Communications.
Miller brings more than 20 years of communications experience, including a decade in healthcare, to AvMed. He's charged with leading AvMed's public relations and communications team into a new era, one focused squarely on the company's 300,000 members.
"This is an exciting time for the AvMed family and Corey is a great fit for what we're driving toward," said James M. Repp, AvMed senior vice president. "We have an evolving story to tell and he has the experience and the skill-set to help us tell it."
Members of the media can reach Corey Miller by phone at 813.802.8420 (mobile), 305.671.4721 (desk) or by email, corey(dot)miller(at)avmed(dot)org.
AvMed recently unveiled a new logo and tagline to underscore its growth and transformation in the ever-changing consumer-centric marketplace it serves. The new look coincides with a retooling of its portfolio for Small Employers and the Individual market, creating a more universal approach to the consumer health experience. Its new tagline, "Embrace Better Health", reflects its commitment to this transformation, a renewed focus on its membership and a continuation of its long-standing tradition of exemplary service.
*AvMed received the highest numerical score among commercial health plans in Florida in the proprietary J.D. Power and Associates 2012-2013 U.S. Member Health Plan Study (SM). 2013 study based on 33,535 total member responses, measuring six plans in Florida (excludes Medicare and Medicaid). Proprietary study results are based on experiences and perceptions of members surveyed December 2012 - January 2013. To learn more about how Florida Health Plans performed in the study, visit http://bit.ly/14SaD8L. Your experiences may vary. To learn more about J.D. Power and Associates, visit http://www.jdpower.com.
About AVMED:
In 1969, AvMed began in South Florida as Aviation Medicine to serve the growing airline industry by providing pilot physicals. Today, with offices in every major metropolitan area of the state, AvMed aims to inspire its membership of 300,000 Floridians to "Embrace Better Health." AvMed provides Medicare Advantage products in Broward and Miami-Dade counties, and Individual coverage in Broward, Miami-Dade and Palm Beach counties. Major employer clients have been partners for decades, a testament to AvMed's culture of service, which is consistently ranked above statewide peers. For more information, visit http://www.avmed.org.