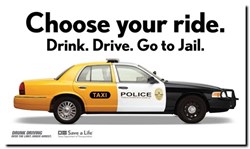 Houston, Tx (PRWEB) August 29, 2013
Defensive Driving at its peak needed this week-end! Fellow travelers will need to share the road with a very high number of drivers this Labor Day holiday.
AAA is estimating 34.1 millions travelers will hit the road this Labor Day weekend (source AAA - http://goo.gl/NvgVUB). That is a new high record since the recession hit. 29 millions on these travelers will travel by car (85%). That's a lot of cars on the road in a very short amount of time.
Texas drivers can take some measure to minimize the risk and make sure the week-end is not spoiled by accidents or bad driving experiences. Here are some tips for the folks traveling on the road:
1 - Make sure the vehicle is in good condition. Check all the fluids, tires and brakes. Being Texas, temperatures are still pretty high across the state and the stress on the vehicle is usually high due to the long distances and the heavy loads (even just by having a car full of passengers).
2 - Drivers should take an emergency kit along for the ride and some extra water if traveling in wide open areas where rest areas and gas stations are not easy to find.
3 - Sleep, rest and relax. Before taking to the road, the driver should make sure they are rested and not agitated, fatigued or under the influence of alcohol. With all the celebrations, over eating and drinking, drivers need to be extra careful and make sure their senses are sharp and focused.
4 - Keep the distraction to a minimum. Usually holiday travels means a car full on people in high spirits, excited in anticipation of great time. Without being the 'downer' and bring everyone down, the driver needs to remind the passengers to help him or her with the task of driving. Instead of creating constant distractions, passenger can help by looking for problem drivers, problems with the road and by keeping the driver alert.
Labor Day car travel has always brought an increase of fatalities on the highways. The usual suspect is alcohol and the fatalities due to DWI. This Labor Day, the Texas Dept. of Transportation, together with other law enforcement agencies, will enforce the no-refusal anti-DWI campaign from Aug-30th to Sept 2nd.
Along with TxDOT's "Drink. Drive. Go to Jail." campaign, law enforcement across the state will work thousands of overtime hours as part of the national crackdown effort being coordinated and sponsored by the National Highway Traffic Safety Administration.
Please be safe, we are counting on you
---