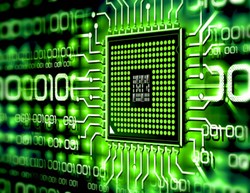 no other free proxy service ranks more highly in performance and application than our own
Dallas, Texas (PRWEB) August 29, 2013
Following in-house tests on the most popular proxy sites for unblocking YouTube, idcloak is pleased to announce that its own service came out top as the Best YouTube Proxy. "Following this weekend's performance and versatility assessment, we can say with confidence that no other free proxy service ranks more highly in performance and application than our own," says idcloak's web researcher, Robin Welles.
Due to the high-bandwidth demands of YouTube, the proxy tests focused primarily on performance: namely connection and running speeds. idcloak's recently modified service came out number one from the European test location, with all three of the proxy servers surpassing competitor speeds over the same distance by as much as three times.
The second criteria for assessment was versatility, "It was tougher creating objective measurements for versatility, but we did so by focusing on user needs. Site compatibility was prioritized, of course. Then there were encryption options, which are important for unblocking as well as security. No other zero-cost proxy was found to offer more encryption options than ours.
"In the Server Locations category, important for unblocking georestrictions and for speed, we came in second. Most proxies have only one server on offer."
The assessment was conducted following new changes to the proxy service offered on the idcloak.com site, "We fixed some browser and site compatibility issues that affected the proxy's operation with sites like YouTube and Google. We also needed to make some changes to the DNS setup to enhance speed. It worked."
idcloak's web proxy is supported by the Free online proxy list, a live database of public IP proxies which are not affiliated with the idcloak site. Asked why idcloak additionally offers third-party services, Welles had this to say, "The proxy community has always been just that: a community. We came in to the market at a time when proxy providers were starting to go it alone, but we wanted to retain some spirit of the public proxy legacy. We make no profit from the proxy list; indeed it costs us to maintain."
idcloak.com's much-awaited fast VPN is due for release in September 2013. The company will continue to offer its free proxy services.