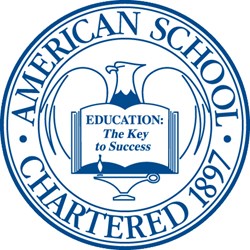 Lansing, Illinois (PRWEB) August 30, 2013
The American School, a leader in distance education since 1897, is proud to announce the winners of its 75th annual scholarship competition. Eighteen graduates from 14 states won scholarships to continue their educations at an accredited college or university of their choice. Their profiles appear below.
Heather Aquavella
Forest Hill, Maryland
Heather Aquavella says, "The curriculum from the American School provided a solid foundation for my college courses" at Harford Community College, where she earned a 4.0 GPA during her first semester as a business administration major. Her academic achievements earned her a place on the President's List and a spot in the Phi Theta Kappa honor society.
When she is not in the classroom, Heather is a member of the Leadership Program , Social Empowerment Club and the Students Ambassador Program. Because "the American School provided me with the opportunity to study at my own pace and schedule," she was able to attain a part-time job while earning her high school diploma.
Heather is the second member of her family to earn an American School diploma. Her brother preceded her, and, after she completes her studies at Harford, she plans to duplicate her brother's college degree by attending Towson University.
Nathaniel Birrer
Succasunna, New Jersey
Nathaniel Birrer's interests in science, music, languages and photography, "Have made me wish to pursue a career in natural science, with an emphasis on computers and computer modeling." To help him get there, he is majoring in environmental science at Richard Stockton College, where he has earned a 4.0 GPA and appearances on the Dean's List every semester of his college career.
Outside of school, Nathaniel simply likes to be outside. He worked two summers as a counselor at the Schiff Nature Preserve, which "was great because it allowed me to help teach kids aged 6-12 about the wonderful natural world." He also took part in the year-long Raritan Watershed Program which consisted of monthly lectures and field trips.
Nathaniel is "intrigued by the possibility of using computers as tools to understand the natural environment," so he is currently teaching himself two programming languages as well as networking and programming basics.
Mikala Blossom
Oklahoma City, Oklahoma
Mikala Blossom's academic and music careers are in full bloom. She currently attends the University of Oklahoma, where she is a member of the school's marching band. Even though she devotes many hours a week to rehearsals and gameday performances, Mikala earned a 4.0 GPA during her first semester in Norman, thanks in part to her studies with the American School.
"The American School was a perfect alternative for me to finish high school so I could take concurrent college classes, allowing me to earn some credit hours before starting college full-time," she wrote.
Although her involvement in music began at a young age, "mentoring a fellow flute student who was a Korean exchange student made me realize that teaching music was what I wanted to do with my life." In addition to her band commitments, Mikala sings, has played piano and acoustic guitar and is active at her church and local summer camps.
Hajar Boughoula
Cambridge, Massachusetts
Hajar Boughola is using her $2000 W.L. Wright Presidents Award to attend the Massachusetts Institute of Technology, where she plans on majoring in computer science or a related field. As a computer science major, Hajar "would like to investigate all aspects of the field but I am most interested in the particulars of human interaction with machines. I believe it is possible to make computers act in a more humanly manner by closely studying both the behavior of users and the response of the computer."
She has already begun working with computers at her home, which she fully networked, but Hajar is making an impact outside her home as well. When she lived in Saudi Arabia, she met other girls whose dreams of having careers in engineering and mathematics were suppressed by a lack of encouragement and educational institutions. "Thus," she wrote, "it became my dream to establish an institution for mathematics and computer science that would inspire gifted girls to pursue careers in those fields that are mainly reserved for males."
Hajar also plans on making an internationally relevant impact by "contributing to the spread of information to the less privileged by making it accessible to people speaking languages of the Global South, such as Arabic and Berber languages spoken in Tunisia."
Suzanne Clendaniel
Rolling Prairie, Indiana
Suzanne Clendaniel writes that "the American School gave me the opportunity to stay at home and earn my high school diploma. Being able to learn at home taught me how to be extremely self-motivated." Those self-motivation skills led her to Ivy Tech Community College, where she is working on a liberal arts degree with an eye on transferring to Indiana University-South Bend, where she plans to major in psychology and one day earn a master's degree in social work.
"I have always been interested in helping people, and becoming a social worker would give me a rewarding way to do this," Suzanne wrote while noting that she has a particular interest in helping juvenile delinquents, abused women or people who struggle with addiction.
In addition to going to school full-time, Suzanne also is considering entering management classes at her job and credits the American School for much of her success, saying "without the American School, I would not be the person I am today."
Claire Fortney
Grafton, Wisconsin
Claire Fortney is the youngest of three sisters who have attended the American School. She wrote, "Through the American School, I was able to learn all of the fundamentals and still have time for numerous extracurricular opportunities."
Those extracurricular opportunities, which included taking sign language courses, volunteering at CareNet crisis pregnancy center, assisting at her church, and going on mission trips to Mississippi, El Salvador and Taiwan, helped prepare her for the pre-counseling program at Moody Bible Institute and stirred an interest in a career as a counselor or life coach.
"I am excited to learn as much as I can about how to relate to and encourage others," Claire wrote. "I am grateful to the American School for the solid academic courses and flexibility it offers, which gave me the solid foundation I needed to begin the next phase of my life and to ultimately achieve my hopes and goals."
Nicole Frey
Blaine, Washington
Things are adding up nicely for Nicole Frey, who recently graduated from Whatcom Community College and now plans to attend Western Washington University, where she hopes to earn a bachelor's degree in accounting.
"For the past few years I have known that I wanted to be an accountant. Working with numbers was always fun for me," Nicole wrote. She adjusted her academic schedule to graduate earlier than anticipated, saying "it has been a challenge but rewarding at the same time. Challenges are something that I enjoy, and I find much satisfaction in accomplishing things that many would think too difficult or nearly impossible to do."
When she is not pursuing her studies, Nicole maintains a part-time job and volunteers at other events and places near her home, saying "it is my pleasure to serve my community and give back in any way I can."
Gavin Hudson
Waianae, Hawaii
Gavin Hudson is this year's R.T. Miller Founders Award winner, and he is using his $2000 scholarship to attend the University of Hawaii, where he has a double major of accounting and management information systems and maintains a 4.0 GPA. He credits the American School for much of his success.
"The discipline, time management skills and self-motivation I learned while enrolled in the American School have granted me a major advantage in college, work and life in general," he wrote. "This drive to succeed has instilled me with an insatiable ambition, inspiring me to constantly seek new challenges and experiences."
One of those new challenges and experiences is as an academic advisor in the Shidler College of Business, where Gavin mentors and advises his fellow students. Another is a summer internship in the auditing and compliance division of Hawaiian Electric Company, the only power supply company in the state.
Outside of those responsibilities, Gavin is a RA in UH's largest resident hall and is a member of his school's accounting club, which he says "encourages the holistic growth of its members through community service, professional interaction and social events." He believes the American School has prepared him for the opportunities and challenges he's encountered so far, and his next goal is to "study abroad in Europe to expand my world view and experience new cultures."
Mary Kahanic
Sioux City, Iowa
Mary Kahanic comes from a family of figure skaters, but thanks to the American School, her academic career was never on thin ice. She writes, "while finishing my studies with the American School, I was able to complete many general education requirements at Western Iowa Tech Community College. I worked hard at these courses and was rewarded with membership in Phi Theta Kappa, the national honor society of community colleges. More importantly, I will be starting college with 24 credits completed."
The college Mary is referring to is Central College, where she plans to study communications with minors in global sustainability and art. Her degree will be the latest in a long line of accomplishments, which included earning a medal at a regional figure skating competition.
In addition to being the fourth sibling in her family to earn her American School diploma, Mary also has a part-time job and is both a volunteer and a mentor to organizations and people in her community.
Quinn McSherry
Ellensburg, Washington
Quinn McSherry once had an interest in blacksmithing, but today he is forging ahead with his studies at the Academy of Art University in San Francisco, where he is working on a degree in illustration.
"All my life I have greatly enjoyed working artistically. Born and raised in the mountains of Idaho, I had the freedom and time to explore this interest," he wrote. "I enrolled with the American School because it offered both the freedom to continue exploring my interests and the certainty that I would be receiving an excellent education."
During his time as an American School student, Quinn began volunteering with a local art group and later worked on several murals that are now permanent public fixtures in Sandpoint, Idaho. He also has created album covers, drawn illustrations for novels and comic books and became involved with trading card games, all of which should prepare him well to become a professional illustrator after earning his college degree.
Alexander Miller
Seymour, Indiana
Alexander Miller is the recipient of this year's Henry Buresh Alumni Award and is using his $2000 scholarship to defray expenses at DePauw University, where he is majoring in computer science. DePauw, however, is not the first place Alexander has taken college courses. He earned his first college credits at Harvard.
"Each year Harvard admits a very small number of high school students from around the world and allows them to live on campus while taking their first college classes with undergraduates," he wrote. "My experiences at Harvard afforded me the opportunity to study with other students who share my interest in learning and achieving and to have discussions with professors who are on the cutting edge in their respective fields."
Alexander has always strived to acquire knowledge in all its forms and once, while living and studying in Japan, used the knowledge he received as an eagle scout to save his host brother from drowning.
As he looks forward to a possible robotics career, Alexander is grateful to the American School. "Because of the quality of education I received through the American School, I know am I better prepared for other educational and life opportunities," he wrote. "I feel confident that the American School has made a positive difference in my life and has helped lay the foundation for me to also make a positive difference in the lives of others."
Nathan Miller
Crocker, Missouri
Nathan Miller is attending Ozark Technical Community College, where he holds a perfect 4.0 GPA and is a member of Phi Theta Kappa. He is pursuing a degree in business and marketing, which should serve him well since he plans to start and manage his own small business within the next few years.
"Entrepreneurship has always been an appealing lifestyle for me," he wrote. "I believe in working hard for what I want and not giving up when times get tough. It is about taking a risk and finding a way when a way is difficult to be found."
When he is not studying, Nathan enjoys reading a variety of literary genres, drumming, writing and volunteering in his hometown, all of which contribute to his belief in dedicating time to both his studies and to the improvement of his community and himself.
Hannah Pegram
Ridgeway, VA
Hannah Pegram is following in her father's footsteps by attending the Virginia Military Institute, where she plans on earning an engineering degree before being commissioned into a branch of the United States Military. Ideally, Hannah would like to fly the OH-50 Kiowa, but she is open to whatever responsibilities are given to her as a second lieutenant.
Some of Hannah's responsibilities at home include tending cattle and goats on her family's farm, as well as running and playing soccer, yet she still found time to finish high school at age 15 and attend Patrick Henry Community College, where she made the Dean's list, last year.
"When I tell people my age, they think I must be a genius, but I worked really hard," Hannah wrote. "I was getting tired of not being able to do what I have always wanted, so I put it in my mind that I would finish high school as early as possible. I did just that."
Breanna Pellett
Chapel Hill, NC
As an American School student, Breanna Pellett "discovered my love of knowledge and just how much self-discipline I could achieve when I put my mind to it. I also found a love of moviemaking and the art of film." Today she is honing her craft at the University of North Carolina School of the Arts, where she "dreamed of attending since tenth grade."
At UNC, she has directed multiple scenes, has been a crew member on several films, and has "found a place that I can now call home," after moving several times as a child and adolescent. Her first taste of the arts occurred in St. Petersburg, Florida, where she applied to and was accepted at the only artistic magnet school in the city. While Breanna still enjoys musical theatre because she loves to sing, she plans to use her degree from UNC to launch a career as a film director.
Autumn Saskill
Kenosha, WI
Autumn Saskill is becoming a seasoned American Sign Language interpreter thanks to her classes at Gateway Technical College and Milwaukee Area Technical College, where she is part of the Interpreter Technician program and maintains a 3.7 to 4.0 GPA. A family member inspired Autumn's interest in deaf communication, and that interest has led to Autumn attending an ASL congregration, interviewing deaf artists and authors, attending deaf sporting events and, as a member of a professional story troupe, performing the ASL story at the Wisconsin Registry of Interpreters for the Deaf's Fall 2012 conference.
"Although my schedule is heavy, being an interpreter is important, and this fuels my passion to achieve my academic goals," Autumn writes. After she earns her degree, Autumn, who is also fluent in Spanish and proficient in French, hopes to become a nationally-certified ASL interpreter and serve as a literacy luminary for children of all backgrounds. "The biggest gift of all is the joy I find in servicing others," Autumn said.
Joseph Stansfield
Mt. Airy, MD
Joseph Stansfield earned an American School scholarship despite being, in his words, "not scholastically gifted, quite the contrary. I graduated from the American School with a good academic record because of one, and only one, reason—hard work. It was a grind it out process for myself. I had to study hard, pay attention, work my way through it, and above all keep a desire to succeed at the front of my mind."
That desire to succeed has taken Joseph to Frederick Community College, where he is a second-semester student in the HVAC certificate program. Away from the classroom, Joseph enjoys ultimate Frisbee and growing vegetables, but he has other goals too.
"When I come to the end of my life, I want people to remember me as a hard-working family man who always tried to remember that the simple things are the things worth living for," he wrote.
Jackson Tribbet
Stone Mountain, GA
Earning an American School scholarship is music to Jackson Tribbet's ears. He is studying at the College of Wooster, which "has several groups that perform music around campus, but these groups are open to students that are not music majors. I found it highly appealing that I could indulge my passion for music without being a music major."
Instead, Jackson plans to major in psychology and Chinese. His particular interest in psychology is how the human mind is affected by advertising, and he plans to use what he learns in college in a career as a marketing researcher. His knowledge of Chinese should assist in that endeavor since it is the most-spoken language in the world. This summer, Jackson is visiting China to teach English in a rural part of the country as part of a program offered by his college.
"I hope that the trip improves my spoken Chines and gives me a great deal of life experience," he wrote.
Sarah Williams
Kingman, AZ
In sixth grade, watching crime and court shows with her mother sparked in interest in the law profession for Sarah Williams. Today her interest in that field continues, and she is working toward a degree in criminal justice at the University of Arizona.
"The more I learned and began to study, the more intrigued I became, especially with the vast, international opportunities for me if I achieve this career," Sarah wrote.
Being a paralegal within the justice system would be her dream career, but, thanks to her experience working for Mohave County, a career in human resources is a possibility as well. Described by a supervisor as a workaholic, Sarah enjoys volunteering with a children's group at her church, participating in the performing arts, and working on household projects such as cross-stitch and crochet.
"I realize how wonderful it is when you reach a goal," Sarah said about her busy life. "I'm never bored, but I enjoy it!"