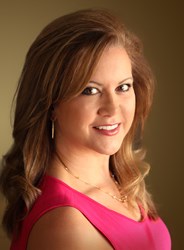 Networking is about personal brand building, not just handing out business cards.
Greenwood Village, CO (PRWEB) August 29, 2013
It is announced that Lida Citroen, international reputation management and personal branding specialist and founder of LIDA360, LLC will speak at the 2013 CTA EXPO in Chicago on September 19. The event brings together capital raisers, allocators and professional clients for networking, deal sharing and professional development.
"I look forward to sharing insights and strategies for capital sources and allocators to maximize their conference experience," notes Citroen. "Networking is about personal brand building, not just handing out business cards."
Lida is the author of "Reputation 360: Creating power through personal branding" and is a corporate trainer and speaker on the topic of Personal Branding, Reputation Management and Social Networking. Her clients are international business and community thought leaders. She presents programs for corporations, conferences, teams and for non-profit organizations around the U.S.
Lida also dedicates a tremendous amount of time and effort to helping US military veterans transition to a civilian career. Read more about her work here.
Lida Citroen will be in the Chicago area from September 18-20 for media interviews and meetings. Please call 800.314.5060 to schedule an interview with Lida.
About LIDA360
LIDA360 is a brand consultancy firm based in Colorado. Principal Lida Citroën is an international personal branding and reputation management expert who designs and enhances the identities of companies, executives and individuals globally. Lida practices an integrated approach to branding, marketing and communications that enhances the total customer experience and reduces the investment for success.
The author of the book, "Reputation 360: Creating power through personal branding," (Palisades Publishing, 2011), Lida is an accomplished speaker who engages audiences with her empowering message about managing your personal brand and reputation. Lida presents programs for corporations, conventions and non-profit organizations around the U.S. She can be reached at 800-314-5060 or http://www.LIDA360.com/.
About CTA Expo
CTA Expo was established 2008 to help professional capital raisers and allocators identify futures trading talent and to promote investing in managed futures. CTA EXPO Chicago is a one-day conference consisting of speakers and panels combined with a concurrent schedule of thirty-minute presentations by individual traders and funds and industry workshops. The expo is designed with significant networking time for participants and sessions with topics that will benefit capital sources and managers. Our recent conference in New York had a total 465 registered, including 75 CTA firms and over 190 registered as capital sources. New York registrations sold out almost two week before the conference. Capital sources, including asset allocators, pool operators and professional clients attend CTA EXPO events free.