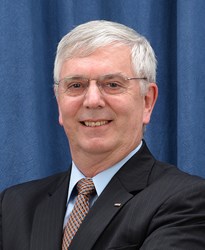 I consider CGSC as a watershed event in my life of learning and I am honored to be given the opportunity...
Fort Leavenworth, Kansas (PRWEB) August 29, 2013
The CGSC Foundation has completed its search for a new Chief Executive Officer this month with the selection of retired Army colonel Doug Tystad. Tystad accepted the Foundation's offer and will begin work Oct. 1. He was previously employed by Northrop Grumman as a program manager.
The Foundation's search began in April this year after the retirement of its first CEO, Bob Ulin. Foundation Chairman, retired Lt. Gen. Robert Arter, made the announcement of the new CEO to the board of trustees Aug. 13.
"There are two types of men—those who want to be somebody and those who want to do something," said Arter in his notice to the board. "Significant leadership successes mark Doug as a man of strength who ever wants to do something."
The Foundation's Search Committee conducted a nationwide executive search to find qualified candidates for the job. After nearly five months, Tystad, who has extensive experience both in the military and in the private sector, got the nod.
"I consider CGSC as a watershed event in my life of learning," said Tystad, "and I am honored to be given the opportunity to be in a position to work with students, faculty, administration, alumni, the board of directors and friends of the Foundation to enhance the education of our future leaders."
"Doug exhibits an intense passion for the Command and General Staff College's mission to train the Army's future senior leaders," said Michael D. Hockley, president of the CGSC Foundation board of trustees. "This passion, combined with his extensive military and business experience, make him uniquely qualified to lead the Foundation in its support of the College. I am confident that the Foundation will be in good hands under Doug's leadership."
Tystad served in the U.S. Army for 28 years, retiring as a colonel in July 2000. He served at numerous levels of leadership as an Armor officer, including command of a tank battalion during Operation Desert Storm. His final Army assignment was as dean of academics for the U.S. Army Command and General Staff College, a position and experience that may serve him well as CEO of the CGSC Foundation. After retirement, Tystad was a division manager and ultimately served as Executive Vice President and General Manager for MTSI, Inc., in Kansas City, Mo. He left MTSI in 2003 for Northrop Grumman where he managed programs that supported activities for combined arms command programs and most recently, the Mission Command Training Support Program in support of Army National Guard units across 50 states and four U.S. territories. Married for 42 years, Tystad and his wife Val have one son and live in Leavenworth.
The CGSC Foundation was established December 28, 2005 as a tax-exempt, non-profit private corporation and has since been lauded as the fastest growing non-profit foundation supporting a staff or war college in the nation. Programs supported by the Foundation include awards for the students and faculty, support for symposia, conferences, lectures, and community outreach activities that help connect the American people to their Army. To learn more about the CGSC Foundation and its mission to support the education of leaders for the 21st Century, visit http://www.cgscfoundation.org.