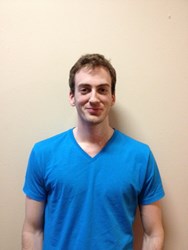 "We are ONLY recommending Magento eCommerce Development moving forward," says TJ Kirgin
St. Louis, MO (PRWEB) August 30, 2013
Anchor believes that traditional media as we know it is DEAD. This from a firm rooted in Radio, TV and Cable advertising since the early 90's. As things change with greater velocity, so too do demands put on ecommerce platforms. This is why Anchor has also decided to adopt the motto: "Go Big or Go Home" if you're going eCommerce. So many failed Wordpress eCommerce and Prestashop eCommerce projects have led them to the conclusion that cutting cost in eCommerce is to kill success before you even launch. "If you want to compete with Amazon who generates 98 million dollars a minute in gross revenue, you need a strong platform," says TJ Kirgin, Chief Marketing Officer for Anchor. "We are ONLY recommending Magento eCommerce Development moving forward," he continued.
In support of a solid foundation for continued growth, AnchorSTL is excited to welcome Derek Schroeder to the Anchor crew as Head Magento Ecommerce Developer. Derek will lead a design and development team as well as act as server administrator for Magento hosting solutions.
A graduate of Lindenwood University, Schroeder received his Bachelors Degree in Interactive Media and Web Design along with a minor in Graphic and Computer Art. Schroeder, a former professional poker player turned eCommerce developer, is a quiet guy with a dangerous side! He entertains himself watching YouTube videos featuring a grumpy cat while he's eating a variety of his favorite Subway sandwiches! As part of the Anchor crew, Schroeder will be tasked with the responsibility of developing the agency's Magento eCommerce store; essentially, he will be doing a lot of very "Tactical Sh*t".
Magento is one of the most powerful eCommerce software packages and is used by many large corporations. At this time, over 150,000 businesses use this software, thus making it a top of the line solution for online store development. With the choice of using a pre-designed theme or customizing your own, a developer can work side by side with the customer and make their website very cost effective. Magento stores can be easily optimized for search engines and have a wide choice of extensions to add even more capabilities.
Inbound Marketing in creating marketing that people love by being honest, helpful, and informative in a multi-channel strategy that gives potential prospects tons of ways to find you and reasons to do business with you. AnchorSTL is an Inbound Marketing Agency focusing on marketing through innovative website development.
Anchor works to reach clients and audiences through multiple different channels while creating relationships that help generate results unlike other marketing firms.