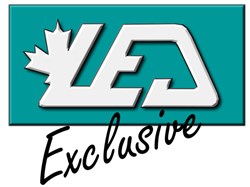 "With innovative companies and government creating a community that leads Canada in many ways, seeing Burlington Ontario adopting innovative LED technology for energy efficiency and sustainability is only natural" said David Schincariol, President
(PRWEB) August 30, 2013
After seeking advice from their electrician, reviewing competitive product options, and installing a pilot test unit, Halton Condominium Corporation has chosen LED Canada's Canpack(tm) LCCPWP40 to retrofit their exterior lighting.
Halton Condo Corp. started seeking out a LED lighting solution when their old 150w exterior HPS lights started to reach end of life. "We were looking for ways to save on energy and reduce our maintenance expenses, and LED Canada Canpack solutions allowed us to go from 150w per unit to just 40w, with no maintenance for up to 20 years", said Paul Iglic, President of Halton Condominium Corp.
Burlington Hydro provided retrofit grants to help subsidize the conversion. Utility grants for LED lights can reduce the acquisition costs of LED lights by as much as 40%. Even before grants and subsidies the return on investment in LED conversion is usually less than 2 years, and considering the need and cost of alternative technology bulb replacements, and time of use peak electricity pricing, it can be even faster.
LED Canada is becoming Canada's largest manufacture and national wholesaler of LED lights. This is the third commercial customer to convert to LED lighting in the city of Burlington in as many months for LED Canada, which has been considering Burlington, Ontario as the new home of its Canadian assembly factory and warehouse.
"Burlington, Ontario is a unique community in Canada, with innovative companies and local government creating a community that leads Canada in many ways. Seeing Burlington adopt innovative LED technology for energy efficiency and sustainability is only natural", said David Schincariol, President, LED Canada.