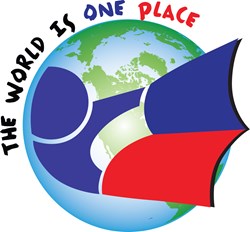 It's the power of suggestion. Great design suggests great quality.
Loris, SC (PRWEB) August 29, 2013
Powerful graphic design is the stepping stone to success; just ask McDonalds, Apple, Staples, or Nike. People recognize their branding because it is memorable and is representative of their product and reflects the company's personality. It isn't hard to see how innovative graphic design and branding has helped turn companies into household names. Had they allowed their secretaries design their logos and produce a marketing campaign to save money, those corporate identities would not be what we know today. Using professional designers is a vital step towards successfully branding a company. Company Logos incorporate colors, shapes and symbols that have meaning to the company itself. A given company often gets one chance to make a first impression, and it must be the best and right one that accurately identifies the company it represents.
"Every day heads of businesses tell me that a secretary, daughter or son designed a logo for them for free or my personal favorite, that they just don't have the money in their budget so they do the design themselves," says Amanda Welch, Senior Graphic Designer at CMMS Studio in Loris, SC. Just because a person owns a computer and some design software does not make them a graphic designer this would be the same as having the company's janitor handle the accounting because he knows how to balance a checkbook. Many people do not understand the importance of quality graphic design for their company.
Branding is the face of a company, it is what identifies it to the world and it isn't just limited to a company logo. The supporting design work such as business cards and brochures, media kits, websites, billboards, signs, etc. are just as important. Everything not only needs to be consistent, but it needs to be clear in delivering the company's message. Great graphic design is what accomplishes that task. It is important for a company to have someone with proper training or ability do their graphic design work and handle their marketing for them, otherwise they may be doing their business harm.
When things start slowing down and the money starts becoming scarce, the advertising and design budget is the first to be cut. Many people overlook that in this economy, it is quite possibly more important than ever for businesses to get their names out there and advertise to create awareness of their product. It is when the budgets get cut when companies will look to people with no proper training or education in design for free help. What they design may appear to be functional and serve the purpose, but the quality of the work may leave a negative impression such as using business card stock or brochure paper purchased at the local office supply store then poorly printed in house.
Everyone understands the need to cut corners and save money in a slow economy. The question is, should a company cheapen or tarnish their product or company brand for the sake of saving a few bucks? "It all comes back to that old adage, 'Garbage in, and garbage out.' Companies with bad design look cheap and unprofessional. It's the power of suggestion. Great design suggests great quality."
Companies want to look the best but claim that they can't afford quality graphic design. But the reality of it all is that they can't afford to not have professional design work created. CMMS Studio suggests that every business shop around for high quality yet reasonably priced multimedia Work. Amanda Welch, Art Director for CMMS Studio's Graphic Design department has created designs for companies that are just starting and in need of an identity as well as a fresh look for well established companies. "I love what I do and nothing pleases me more than helping companies achieve the perfect branding and design. My work helps them hit their target audiences and gets them seen," says Amanda Welch. Companies whether small or large owe it to themselves, their shareholders and their employees to properly reflect their organization with professional design work.
About CMMS Studio
Located in Loris, South Carolina, Custom Multi-Media Solutions, Inc. was founded and incorporated with the objective of providing cutting-edge multimedia services ranging from Photography and Video to Graphic Design at affordable rates to people everywhere. CMMS Studio offers a wide variety of photographic services from Commercial Modeling to General Portraiture. We believe that every customer is unique and has specific needs. We provide personalized attention to all of our clients to help meet their personal budget. Our professionals include a video production team that films weddings, dance recitals and family events as well as producing high quality TV commercial spots, documentaries and industrial/training videos. CMMS Studio offers Graphic Design solutions for small and large business with three designers that can design anything from business logos to signs, brochures, billboards and web sites. No job is too large or too small.