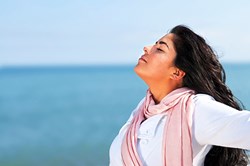 The transition back to normalcy is often as difficult as the rehabilitation process.
Port St. Lucie (PRWEB) August 31, 2013
More than 300 patients successfully completed Alcohol Treatment Port St. Lucie's rehabilitation program in 2012. The road to recovery is a long and grueling process. The blueprint for success is never the same for any two given patients. But there are some common ways every addict can progress through the process.
"Most people who enter a treatment center often count the days they'll spend in a clinic," said Alcohol Treatment Port St. Lucie staff member James Teagardin. "It's difficult for them spend 60 to 90 days away from their family members."
But going home can be difficult. The support system she received from the counselors and fellow patients were no longer with her. It's often difficult for friends and family members to relate with a recovering addict.
What are some of the things recovering alcoholic can do to return to normal everyday life? According to Teagardin, here are some basic tips:

Listen: It's important to for alcoholics to continue to follow the advice of therapists who helped you through your treatment.
Create a plan: Nothing can be accomplished without a basic plan. Make a list of reasonable goals and try to accomplish them one at a time.
Forget: Don't focus on the past or anything that can trigger your previous problems. Strive to move forward and progress.
Exercise: Regular physical activity is a good way to keep both the body and mind sharp.
Patience: Recovery doesn't happen overnight. It's a lifelong process. The lessons an addict has learned through rehab should serve them well in life.
About Alcohol Treatment Port Lucie:
Alcohol Treatment Port St. Lucie is a great place for anyone looking to get sober and stay sober for the long run. They offer hope for drug and alcohol abusers from all walks of life. For more information, call (772) 919-7582 or visit them on the web at http://www.alcoholtreatmentportstlucie.com/.