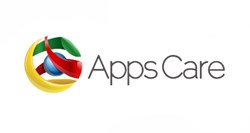 Google Hangouts have dramatically improved global communication.
London, Leeds (PRWEB UK) 30 August 2013
There are many benefits of cloud-based collaboration tools but in a survey of IT decision makers by IDG Research, 68% of respondents stated that 'better communication between & within company teams' was one of the main advantages they have received since leveraging the cloud.
This research is backed up by Grass Roots Group, a global customer and employee engagement specialist operating in 15 countries. Grass Roots began their migration to Google Apps with Google Premier Enterprise Partner, AppsCare, in the summer of 2011 with the aim of increasing global collaboration capabilities, as well as utilizing innovative communication tools to increase efficiency.
Danny Attias, Chief Information Officer at Grass Roots, instigated and managed the Google Apps migration from the beginning. Attias commented that a long term benefit of the migration has been video conferencing within the organisation. Prior to the adoption of Google Apps, Grass Roots had always dismissed video conferencing due to the cost and complexity to build and operate. Now, with Google Hangouts, video conferencing is available and accessible to the entire organisation which has dramatically improved global communication.
Grass Roots has also found Google Sites to be of particular use within its global organisation. Due to the ease of building and deploying, Attias revealed that one of their projects for 2013 was to build one global intranet for use worldwide. When asked about the advantages of Sites, Attias replied "accessibility; having Sites available direct from Gmail makes it efficient and it's also great to know Google's security is wrapped around the app."
Attias's experience relates directly to findings from IDG Research with 56% of respondents stating that a primary external goal with regard to cloud-based collaboration was to 'share information globally'. In terms of internal goals, 44% of respondents indicated that 'keeping new employees informed on company news' was a primary aim.
Read the full case study for further information about the benefits cloud-based tools brought to Grass Roots Group.
About AppsCare
AppsCare was one of the first globally to be recognised as a Google Enterprise Premier Partner; a top tier partner level reserved for only the foremost experts in Google Enterprise solutions, partners that consistently demonstrate unparalleled levels of technical expertise and customer success. With more than 2500 customers in 30 countries AppsCare are passionate about helping its customers innovate, reduce the cost and complexity of IT operations and safely migrate from on-premise to Google Apps.
All data taken from the IDG Research survey of 102 IT decision makers from companies of 50 - 499 employees in May 2013.